,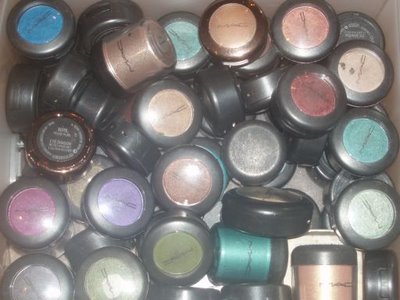 Fictionary is a column showcasing beauty-related words that don't exist, but should.
Fellow beauty writers and I often discuss the wild subculture of beauty bloggers I like to call the MAC Attack Victims. MAVs are characterized by their love to post enormous photos of their latest artistic triumph (usually called FOTDs, some of which are quite impressive) in like, 2000 pixel detail of the their lips (impending necessary lip wax be damned) showcasing their latest glosses and lipsticks. You'll find them in their natural habitats: the MAC Pro Store, the MAC counter at Macy's and Bloomingdale's and furiously sharing their opinions on Makeup Alley and other various forums. It seems that they're more indiginous to the east coast, but they certainly exist all over North America.
There is a pretty firm divide between these "makeup artist" bloggers (who tend to be MAVs) and "writer" bloggers. I fall squarely into the latter camp, but that doesn't mean I don't learn a great deal about application and how to combine colors from "makeup artist" bloggers. Their number 1 defining characteristic, however, is that these girls somehow have the time, energy and patience to master the inventory of MAC's entire collection down to the items (such as brushes and foundation shades) that don't even have NAMES, just NUMBERS. I find numbers exotic, as I am a quite unbalanced Person of Verse (POV). I believe this stems from my very unbalanced (as you can imagine) SAT score which skewed so heavily verbal, it's almost not funny.
So, when I'm on the receiving end of yet another conversation with an NC30 who uses a 212 brush to achieve the best Blacktrack lined eye, I think to myself, please let me return to the land of WORDS.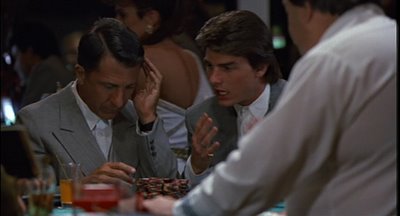 Now, don't get me wrong. I ADORE MAC. Seriously. It's one of my fave brands. And MAC is by no means the only aggressive number namer of the beauty industry. Two other brands off the top of my head who drop a numeral like it's hot are Make Up For Ever and Dior. But I end up shying away from these brand's numbered items because a) I can never remember what they are and b) I'm so intimidated by having to deal with them since I broke up with math after my final math credit sophmore year of college (Calc 101. It was the arithmetic equivalent of of torture). So, in the paraphrased prose of the sage Busta Rhymes: Brands? If you really want to party with me, use names. Numbers are for Rain Man. As a public service, please consider we beauty fanatics who do not speak number when you name your latest product.
Kisses,
Amber
What say you? Am I the only freak of nature who plum can't stomach a numeral on her makeup packaging? Tell me in the comments. Start at the beginning, end at the end. Go.
Image credit: lifamilies.com, math.ucsd.edu
Like this post? Don't miss another one!

Subscribe
via my RSS feed.