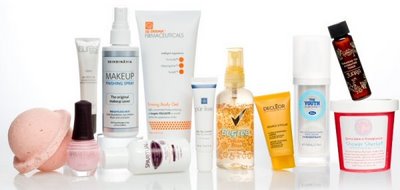 This is such an excellent deal, dolls. Do you know about Beautyfix? You pay only $49.99 and get hundreds of dollars' worth of beauty products (specifically, the ones shown in the pic).
Here's how membership to the site works:
A panel of beauty industry experts test each product.
Only the top-rated products of the season are selected.
Your Beautyfix kit arrives filled with full and deluxe-travel sized products.
You will get a username and password to create a profile
What do they ask of you?
Beautyfix requests that you try each product and share your opinion (good or bad!).
That's it! Click here to join.
Like this post? Don't miss another one!
Subscribe
via my RSS feed.