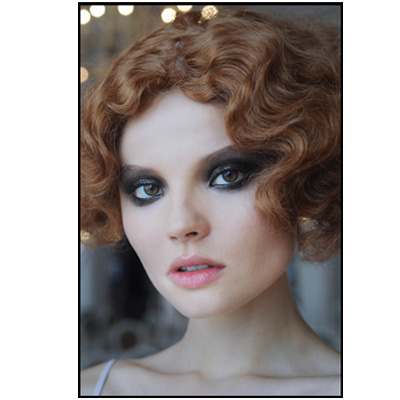 I was just thinking to myself, "Self? How the eff am I going to get through this week?" And then, as if the CHANEL gods heard my plea, an email about their new fall collection swooped into my inbox. Isn't it fun how that happens?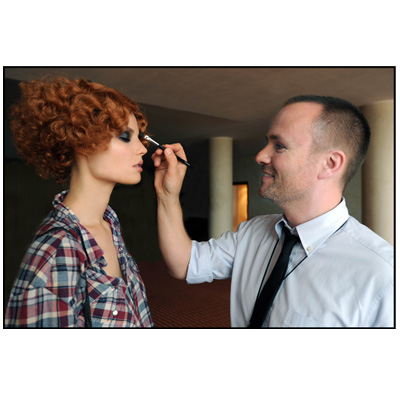 As a city built on water, Venice was a source of great intrigue for Gabrielle Chanel. She saw it as simultaneously dramatic and fragile – qualities she herself possessed. With the imagination of the CHANEL Makeup Studio, Venice comes to life in a palette reflective of the city's shimmering facades and mosaics, and the sparkling aquatic colours of its lagoons. As seen in the runway looks created by Peter Philips, Global Creative Director of CHANEL Makeup, at the 2009/10 Cruise Collection show, held on the beaches of Venice, Italy, rich sienna and deep rose tones, and dusky greys and greens combine for a modern look that can be softened for day or emboldened come evening.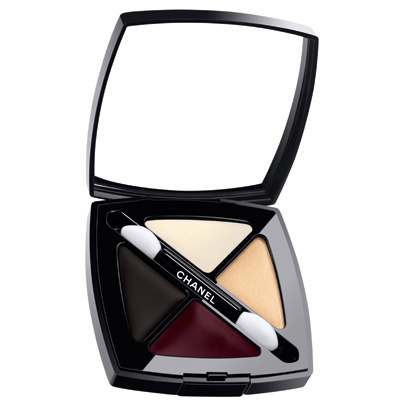 Exclusive Creation:
EYE GLOSS
LUMINOUS CREAM QUADRA EYE SHADOW

Limited Edition
So obviously, this is my COVET ITEM of the collection. CHANEL makeup innovation puts glowing new emphasis on the eyes with a gel-cream texture that blends from sheer to intense. The subtle luminous sheen has a surprisingly and decidedly sophisticated effect.
LIPS: The CHANEL lip collection expands with a selection of rich, luxurious shades. ROUGE ALLURE Luminous Satin Lip Colour arrives in Intuitive, a pinkish brown; Clandestine, a rich brick shade; Captive, a classic brown; Amusing, a rosewood tone; Comedia, a true rose; and Instinctive, a perfect pink nude. Lips glimmer with LÈVRES SCINTILLANTES Glossimer in Courtisane, a natural pink, and Arelequin, a glossy gold. Finally, define the mouth with LE CRAYON LÈVRES Precision Lip Definer in Praline d'Or, a golden-hued nude.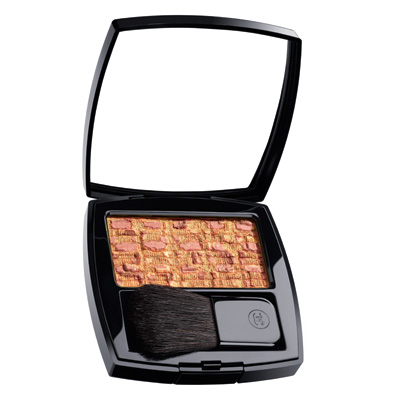 EYES: Create a subtle or more dramatic look with LES 4 OMBRES Quadra Eye Shadow in Murano, a palette with shades of moss, pink and seafoam, and green shimmer. The latest IRRÈELLE DUO Silky Eyeshadow Duo arrives in Acqua Alta, a pairing of white and grey shadows. Brows look perfectly defined with two new shades of LE CRAYON SOURCILS Precision Brow Definer, Blond Clair and Cendre Noir.
FACE: For the perfect finish, apply JOUES CONTRASTE Powder Blush in Fresque, a subtle peach shade, or LES TISSAGES DE CHANEL Blush Duo Tweed Effect in Tweed Sienna, a gorgeous earthy bronze. Skin is luminous with POUDRE DOUCE Soft Pressed Powder in Pêche Caresse, a soft peach.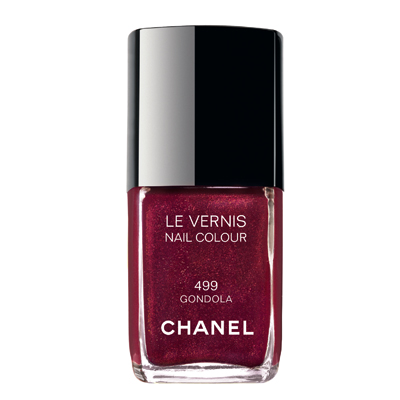 NAILS: CHANEL, the leader in nail colour trends, introduces two new shades of LE VERNIS Nail Colour: Intermezzo (above), a white pearl, and Gondola (below), a stunning maroon shimmer.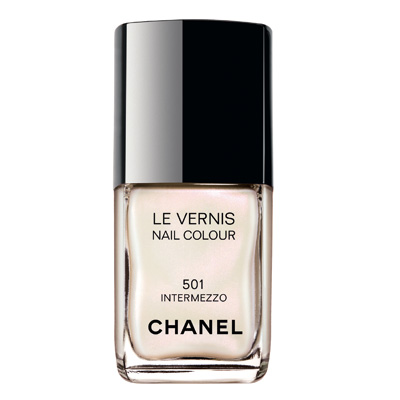 The Fall 2009 Collection will be on-counter in July 2009.
Available at CHANEL boutiques, department and specialty stores, and on Chanel.com.
What do you think, diva dollfaces?

Like this post? Don't miss another one!
Subscribe
via my RSS feed.