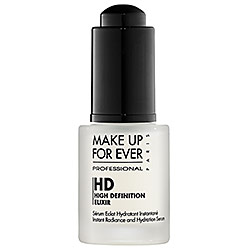 Tai
: Do you think she's pretty?
Cher: No, she's a full-on Monet.
Cher: It's like a painting, see? From far away, it's OK, but up close, it's a big old mess. Let's ask a guy. Christian, what do you think of Amber? [Ed. note: Could they not have picked ANY OTHER NAME ON EARTH for this highly-irritating character, BTW?]
Christian: Hagsville.
So, not to be a traitor to my generation? But let's be real with each other and acknowledge that while high-definition television is a phenom thing, it does showcase fine lines, pores and blemishes in spectacular detail. Can we not agree as a people that it is the opposite of pointillism? It brings into focus a pixelated image up close, as if you were looking at a Monet from afar.
So in order to not be a
"full-on Monet,"
to use the term as Cher intended it, an actress needs
moisture
, and a lot of it. But actresses need to be sure not to enter the city limits of Greasyville, which is just a hop, skip, and a jump from Perfectly-hydrated Smooth City. You know? In pre-HDTV days, actresses just slathered on the
powder
much to their own detriment from an anti-aging standpoint. (In case you don't know my feelings on the subject, it is my personal belief that powder is an instant ager. Steer CLEAR of it, except as eye shadow). So the movement to
uncakify makeup
and move into liquid/creme territory so as not to Monet-out on TV thrills me.
HDTV makeup experts Make Up For Ever have created their new serum Make Up For Ever HD Elixir ($38) with this in mind. This serum, sold exclusively at Sephora, instantly penetrates and adds luminosity to skin. MUFE's formula contains D-Panthenol and Glycerin to ensure an immediate boost of hydration (+520% after 15 minutes) that lasts throughout the day (+175% after 6 hours). Argatensyl is added for smoothing purposes. And yet, it's invisible to the naked eye AND on camera.
In short: you'll be ready for your close-up.
Like this post? Don't miss another one!
Subscribe
via my RSS feed.