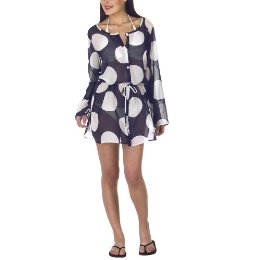 Gals, yesterday was my birthday! I spent the weekend in suburban Philly and caught up with
Daneen
, who came to enjoy a delish dinner with my fam at my grandmother's apartment on Saturday night.
I also did some shopping at Marshall's (as I tend to do in Blue Bell, PA) and checked out THE CUBE, a new department within the store that groups cute sunglasses, apparel, handbags, and shoes in a one boutique-esque location. It even has its own MUSIC. It was kind of jarring to me, as it's contemporary, and my BFF Lee and I sort of LIVE for the easy listening that is typical Marshall's music. But we were able to venture out into the store's perimeter to hear the ush Marshall's tunes. This time, I caught Mark Cohn's Walking in Memphis and Sade's Paradise. What's better? I can't think of one thing.
I came home with a divine
grey ruffled blouse for work
, a
brown and pink polka dotted hand towel for my bathroom
,
a new bathmat
, and an
Ella Moss dress
. Can you even? Then I headed to
Target
and picked up this
adorbs navy and white dotted sheer coverup
($16, pictured above) that will most definitely make a cameo on my trip to Montauk next weekend for a girls' getaway.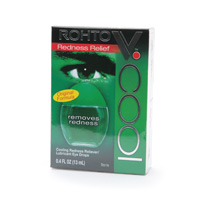 Anywho, let's get to the beauty news, mmkay? I'm plum tuckered OUT lately thanks to my double life of beauty and finance. Parenthetically, am I not the PORTRAIT of a
Gemini
? I lead a double life and communicate for a LIVING. Anyway. I found recently that simply using some eyedrops makes all the difference to
brighten up my peepers and even enhances my tan by bringing out the whites of my eyes
. I'm loving
Rohto V Cool
($7) which lubricates eyes, relieves redness, and provides a cooling sensation. I'm also loving dabbing a bit onto blemishes/blemish scars to reduce redness. Works wonders. But I find its best usage is pre-blue mascara (try
BADgal Blue Mascara
) application for clear and alert
yeux
.
Bloodshot eyes are about as glam as a class ring from the
University of Phoenix
. What are your favorite look-awake tricks? Tell me in the comments!
Like this post? Don't miss another one!
Subscribe
via my RSS feed.