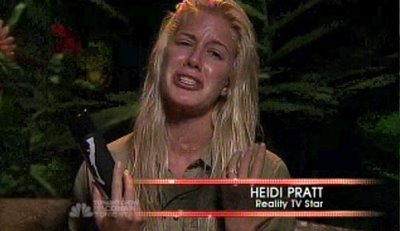 Gals, I missed this week's ep of I'm a Celebrity… Get Me Out of Here!, but Daneen's run-down of Heidi Montag Pratt and Spencer Pratt's attachment to their dry shampoo is hilar. I'd say that dry shampoo is the smartest "character" on the show. I'm DVRing it for next week, obv.
Click here to read Daneen's post.
Like this post? Don't miss another one!
Subscribe
via my RSS feed.