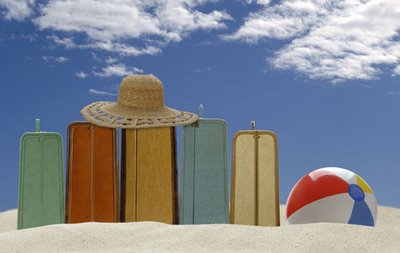 Just as much as I wanted to be a beauty writer, I've ALWAYS wanted to write about travel. Airline, hotel, activity and restaurant reviews are something I've been doing in person, but never in writing.
Unfortunately, due to budget constraints and lack of vacation days, I haven't been going on many trips in the past few years. And I've let that affect my travel writing plans, but no more!
I'm going to write about every trip I take that requires a hotel stay, whether it be in New Jersey for a wedding (stay tuned, I'll be at one on July 31) or as far away as Israel, where I'll be heading in October. Also on my summer travel list: two trips to Montauk for girlfriend getaways.
The travel series will be called, naturally, Travel Blogging Junkie. This weekend, I'm off to LA where I'll review my experience at iconic hotel The Standard, my Virgin America flight (SO excited. Felicia told me there's WIFI!) and any restaurants I frequent throughout my stay. Do check it out!
Keepin' it real when I fly the friendly skies,
Amber
P.S. Considering changing my name to Glamber. Kind of kidding, but kind of not. What do we think? Tell me in the comments!
Like this post? Don't miss another one!
Subscribe
via my RSS feed.