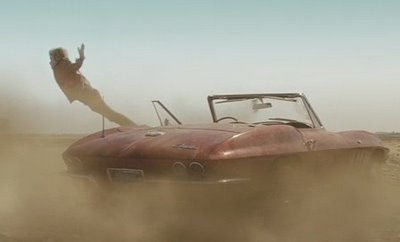 I did. But now, I'm all, JJ Abrams, "I can stand it, I know you planned it."
This genius site alleges that the Beastie Boys' Sabotage, which plays when young Kirk drives his car of a cliff, (awesome choice, BTW–it's one of my all-time faves) was chosen as a nod to William Shatner's inability to pronounce the word "sabotage." It's so random, it must be true.
Also! The Beastie Boys are mage fans of Star Trek as evidenced in the Intergalactic lyrics:
Your knees'll start shaking and your fingers pop
Like a pinch on the neck of Mr. Spock
Anyone else notice that young Jim's jacket is a dead ringer for Marty McFly's that he premieres at Cafe 80s in Back to the Future II? You know that's no accident.
Like this post? Don't miss another one!
Subscribe
via my RSS feed.