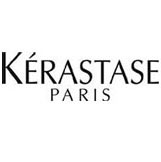 Exciting news, girls! Whatever you think you're doing on May 20, I'm pretty sure this will trump it.

On May 20, Kérastase aficionados will have the opportunity to indulge in a complimentary signature treatment and blow dry at participating salons. Over 140,000 consumers nationwide will be invited to visit one of approximately 750 Kérastase Salons participating in this event
Beginning May 15, Kérastase will be sending out 150,000 e-vites to clients around the country. Clients will be encouraged to forward the e-vite to friends and family, as this event is for anyone who wants to take advantage of the offer.

Kérastase will promote the program, called Our Treat, on their website, www.kerastase-usa.com where participating salons will be listed. You'll be able to make an appointment with the salon of their choice and on May 20, just bring the printed e-vites to local participating salons to receive your FREE in-salon treatment and blow dry, valued at over $100.

In addition, Mark Garrison Salon in NYC, Maxine Salon in Chicago and Joseph Cozza Salon in San Francisco will be treating you gals like true VIPs. Walk in on a red carpet and receive refreshments upon entering the salon. This also happens on Wednesday, May 20.
Free blow-outs and a Kérastase treatment. What's better? I can't think of one thing.
Like this post? Don't miss another one!
Subscribe
via my RSS feed.