Did your hometown make the list? Find out!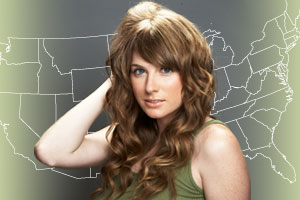 Are you having a good hair day? You probably are if you're living in one of these cities. We looked at humidity levels, pollution, rainfall, average wind speeds, water hardness, demographics and the number of beauty salons per capita to find which cities have the best conditions for healthy, stylish hair. So did your town make the list?
Like this post? Don't miss another one!
Subscribe
via my RSS feed.