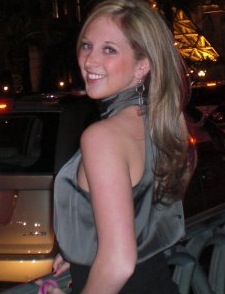 Girls, my gal
Casey
of MediaCraft has got THE MOST covetable, long blonde waves.
I met her for dinner and drinks the other day
and pretty much demanded she give me the deets step by step (oooh baby… gonna get too you GIRL). She complied and even told me when I insisted she post this on her hilarious blog
CaseyCulture
that she already HAD. Jackpot. I hate waiting.
Here it is
. In order to get all the steps, I had to do a site search for "step," funnily enough. There are a couple non hair-related posts that preceed it, just scroll down. Incidentally, I'm also a fan of
Terax Crema Conditioner
and
Paul Mitchell Super Skinny Serum
. Check out her how-to and let me know how you fare.
P.S. Are you as criminally jeal of her cute vanity table as I am?
Like this post? Don't miss another one!
Subscribe
via my RSS feed.