This weekend, I stopped by the Union Square Forever 21 in an effort to circumvent the usual crowd there who conveniently were off engaging in the Topshopocalypse (term coined by Racked.com) down in SoHo. So much good stuff for work there right now, dolls! And all under $40. I bought: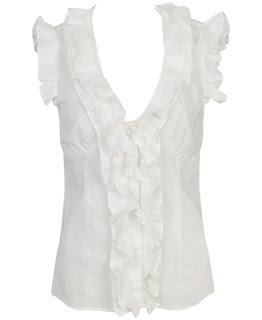 Pleated and Ruffle Trim Top ($25) Have you noticed that tanks when ruffled around the shoulders make arms looks slimmer? I'm not sure how this happens, but it does. I love my new be-ruffled shirt with a budget-friendly high-waisted black pencil skirt for $15. I can't find a photo of it on the F21 website, unfortch.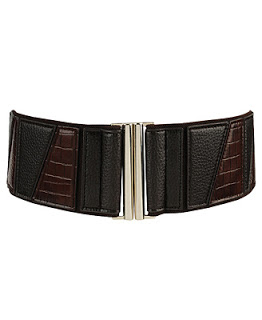 Lastly, I picked up (to wear with the skirt and shirt ensemble, naturally) this Geometric Croc Belt in dark brown ($12). Perf for defining Mad Men-style high waists.
Also worth hitting up: The brand's vintage-inspired Twelve by Twelve line.
Like this post? Don't miss another one!
Subscribe
via my RSS feed.