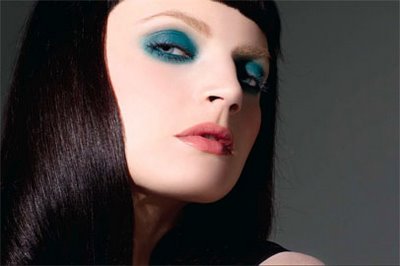 I love pretty much everything NARS makes. I'll just say it. Last night in fact, Jim came over to see my new stu stu studio and we took out my extensive NARS eye shadow collection and drooled over the bright colors. I get REALLY excited when I see emails from the NARS team in my inbox. Their shades are the cosmetic equivelant of candy.
Anywho, NARS turns fifteen this year and the brand's commitment to creating products that defy convention remains the same. The NARS woman has never been content to fade into the background, and this summer is no exception.
"The look for the Summer 2009 collection is sophisticated, but colorful," says François Nars, Founder and Creative Director of NARS Cosmetics.
Whether your vision of perfect summer conjures up images of Morocco's kaleidoscopic bazaars, the pristine Art Deco structures of Ocean Drive or the endless white sand beaches and cerulean waters of a Caribbean island, this season's vivid yet versatile color palette is the perfect compliment.
Here are the highlights of the collection: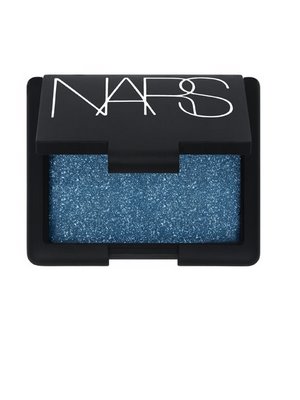 NARS Tropic Single Eyeshadow- $22
For the latest eye shadow, there was only one blue François Nars had in mind. "The tropics are always inspiring for me," says Nars. This lush, silver-flecked teal is a precise image of the ocean's reflective, rolling waves. This is my fave of the collection.

NARS Scorching Sun Duo Eyeshadow- $32
The glazed apricot and radiant orange duo, is designed "to imitate the effect of the burning sun," according to Nars. The sun-drenched colors allow for surprising wearability. The pair can be blended together to form a rich, burnt orange, or worn in tandem.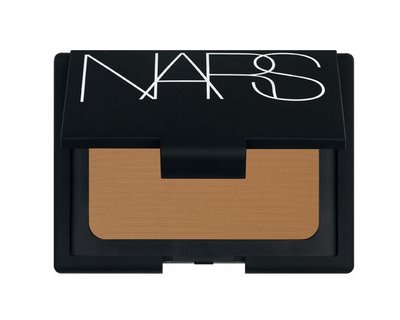 NARS Irresistiblement Bronzing Powder- $30
Nothing evokes the feeling of summertime quite like bronzed skin. The newest shade, a rich golden terracotta, offers a flattering faux glow when dusted across the areas of the face where the actual sun would hit.
On the lips, this high-shine bronzy rose lipstick has a sweet, insouciant quality about it.
This is definitely not your grandmother's coral. This deeper, glistening variety is a modern take on a time-honored classic.
The pale pink mauve sprinkled with specks of gold simulates the color of a Central American sunset and gives nude lips a sultry boost.
NARS Tonga Lipliner Pencil- $20
A creamy, long-wearing lip pencil in a shade of pink amber plays dual roles. Use it traditionally, to outline lips and prevent lipstick from feathering; or color the entire lip with the moisture-rich pencil.
This shimmering pearlescent shade of pink, is simultaneously sweet and saucy, the ideal embodiment of feminine strength.
The Summer 2009 collection is currently available at narscosmetics.com.
Like this post? Don't miss another one!
Subscribe
via my RSS feed.