Someone sent me this little gem the other day and my lifestyle hasn't been the same since. In the spirit of my fave rappers, I've decided to propose a list of blinged out products so phenom, you may feel guilty not spilling some out for your homies.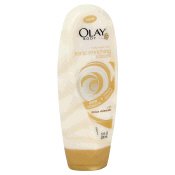 Olay Body Wash Plus Tone Enriching Ribbons
($6) This creamy, softly scented wash is formulated with tiny bits of
mica
for a glimmery golden dusting of shimmer that remains post-shower. Please know it's NOT so much shimmer that you'll look as if you have some kind of glitter disease. You can only see if you're looking closely, which is good, as having cra sparkly skin is not on my list of goals. Its moisturizing formula
soothes dry patches
and hydrated my skin nicely. Like!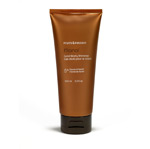 Fruits & Passion Monoï Gold Body Shimmer
($17) Imparts a warm bling whilst hydrating. Its formula is 5%
Monoï of Tahiti
. I like that it penetrates quickly and enhances a tan (or provides a hint of one, if you're lacking) in seconds. I apply a bit to my collarbone and decolletage to highlight. A staple for your summer beauty wardrobe fo shizzle.
Elizabeth Grant Bio Collasis Gold Essence
($300) So yes, it costs the earth. With that price tag, it may only be a viable purchase for you if you are one who
"sips champagne when you're thirstAY."
This serum boasts an impressive ingredient list, including
gold, peptides, and precious metals
. You can see the tiny gold particles in the liquid, which luminize and even skin tone while providing light hydration. I add a bit to foundation to lighten it up a bit.