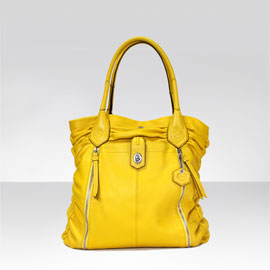 Lodis, in case you don't know about it, is my new fave handbag brand. I fell madly in lurve with it after purchasing one of the brand's wallets a few months ago and checked out the rest of the gems Lodis has to offer on their website.
Mine is the Krush Lola Tote in Apricot (shown at left in lemon) ($450). It has so many pockets for storing my beauty stash on the go and the leather is truly delectable. Plus, it's big enough to carry all of my essentials. In New York, you need an enormous purse as your purse is like your car.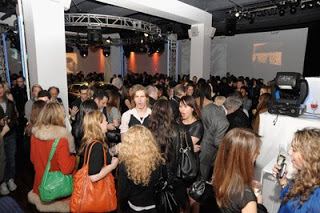 This is a kind of hilarious picture. I'm carrying my enormous, gorgeous new Lodis bag talking to Casey from last season's Make Me A Supermodel at a party thrown by VOGUE and BMW last week.

Just for BBJ readers, Lodis has provided a discount code for 25% off a purchase at Lodis.com with the discount code LodisJunkie from now until March 15. Enjoy!
P.S. I'm liveblogging the Oscars Red Carpet (as is my tradition!) tonight so come visit!