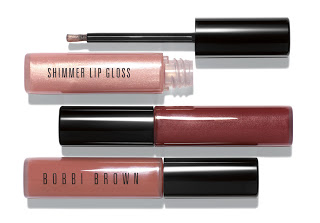 Obviously, the post title/tagline of Bobbi's new gloss trio reminds me of that Roxette song with the same moniker. Now that we've gotten that out of the way, here are the deets:
Bobbi Brown has created an exclusive, limited-edition Lip Gloss Trio in partnership with the Heart Truth campaign and its annual Red Dress Collection Fashion Show to raise awareness that heart disease is the #1 killer of women.
The trio includes three of Bobbi's favorite shades: Buff Lip Gloss, Pink Sugar Shimmer Lip Gloss, and Slopes Shimmer Lip Gloss (available exclusively in this set). Only 500 of these limited-edition palettes, which feature a specially designed package and the tagline "Listen to Your Heart," will be available from bobbibrown.com for $40 each.