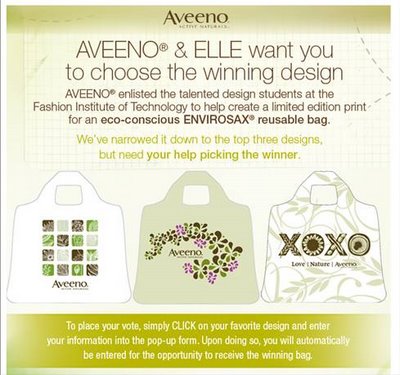 AVEENO enlisted the talented design students at the Fashion Institute of Technology to help create a limited-edition print for an eco-conscious ENVIROSAX® reusable bag.
AVEENO wants you guys to help pick the winning bag design that will be available this spring. The winning designer and bag will be featured in Elle's Annual Green May issue, and the student with the winning design will also receive a monetary prize to put towards their academic studies.
What do you get out of it? From now until February 5th, all who place a vote will be the first to find out how you can be one of the 1,000 to win the limited edition bag.
Vote for your fave design at www.elleextra.com/aveeno.