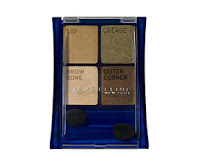 Maybelline Expert Wear Quad Eye Shadow ($6) will enable even a shadow novice to smoke up her peepers with utter ease as the directions are etched onto each shadow. At $6, can you afford not to add this to your collection? A major barg, compared to the $32 you could be spending on CARGO's iteration below.
Speaking of Maybelline, the brand recently honored ten women who empower others through education AND provided each with a $10,000 grant to support their work.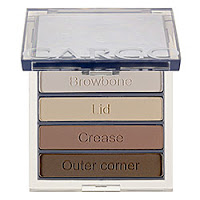 Tamar
,
Anne
and I attended the dinner thrown by Maybelline last week held at the New York Public Library. As someone who frequently gets in trouble for talking, I wildly appreciated being able to talk (and eat!) in a library. We were seated at the same table as the darling Jessica Fenster-Sparber, a teacher working with incarcerated youth. Jessica co-founded
Literacy for Incarcerated Teens
(LIT). The non-profit organization creates school libraries inside juvenile detention centers and schools serving group homes.
Maybelline's Beauty of Education program also honored these very worthy organizations:
Sisters Working It Out
Thanks to Maybelline for a fantastic evening, and congrats to all the honorees!