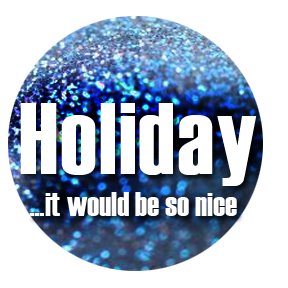 You know. The one who always has the 411 on the great GWPs. The one whose opinion is deeply respected by Sephora employees and makeup sales associates alike. She's subscribed to
Allure
since she was 11. Of course, this describes you, but it also describes your BBF: your best beauty friend. Here's a list of ideas for her holiday gift:
Whether your friend cooks or not, she'll adore this set of six mini
3-in1 shampoo, bubble bath and shower gels. She'll swoon to the scents of red velvet cake, cinnamon buns, spicy pear cobbler, pumpkin spice muffin, gingerbread, and double rich hot cocoa. I love that they're the perfect size for travel. Not so tiny that they last for one sole shower, but not so huge that they take up too much room in your carry-on.
A $115 value! I LURVE this gift to the point where I advise you to maybe pick one up for yourself as well. It includes:
– Convertible Color
– Montmartre Eye Shadow Quad Palette in Orchid
– All Over Shimmer Luminizer
– Multi-Effect Mascara in Black
– Also includes a special star appearance by the next Stila sensation, Pomegranate Crush Lip and Cheek Stain! I LOVE THIS and can't wait to get the full-size version. It's a bit deeper than their
Cherry Crush
that I adore so much and tastes of delish pomegranate.
All of this comes in a sweet silver clutch.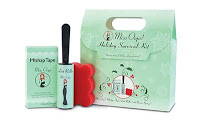 Miss Oops Holiday Survival Kit ($18)
This kit contains everything you need to keep screwy hemlines, lint, and deo marks at bay. Includes Miss Oops Mishap Tape, Rescue Sponge, and Lint Roller so she can ensure there will be no holiday party wardrobe malfunctions.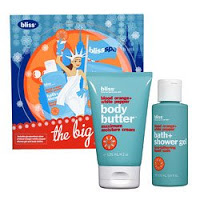 Bliss The Big Orange
($28) Bliss' new hit scent Blood Orange + White Pepper was actually based on a cocktail. It's a warm fruity fragrance, but is tempered with white pepper to add a bit of intrigue. I absolutely adore it. For $28, you can buy your pal a to go sized body butter and shower gel.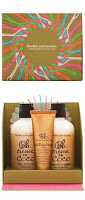 Bumble and bumble Creme de Coco Gift Box ($50)
This limited edition box set comes with a Creme de Coco Shampoo, Conditioner, Brilliantine, and a pinwheel of colorful bobby pins. The pinwheel was designed by artist Piet Houtenbos, son of hair hero Christiaan.
Spanx Bod-a-Bing Skirt ($68)
PERF for any friend who travels. This curve-hugging skirt slims you down to pre-cookie binge proportions and resists wrinkles so it's absolutely necessary for your jetsetting road warrior friend. Its secret inner liner smooths all traces of belly bulge.
More holiday gift guides to come!
P.S. Thanks to James for creating the holiday gift guide image at the top!