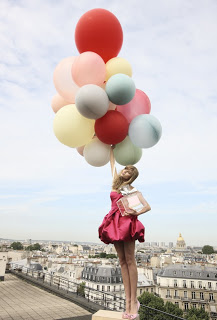 The new Miss Dior Cherie commercial directed by Sofia Coppola will debut
tonight during "Gossip Girl" on the CW network. It will feature model Maryna Linchuk and is the first-ever commercial directed by Coppola.
The commercial will feature:
-A playful romp through the streets of Paris
-A fitting at the Dior atelier
-The theme song "Moi, Je Joue" by Brigitte Bardot
I'll be watching!
Image credits: Dior