Sheer pink glosses, gals! Smoky eyes were HUGE at Fashion Week (and always on-trend, in general). But smoky eyes + a heavily lipsticked mouth is totes trashtastic. And BT dubs? I'm loving my CHANEL Les 4 Ombres in Smoky Eyes ($56) for creating an easy peasy smoky eye. The sparkly grey (it also contains a black, white, and dove grey shade) is so gorgeous I almost CRIED when I first opened the compact. Anywho, I love to pair my smoked out looks with a super glossy pale pink moment. Here are three of my current faves.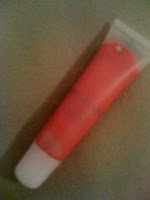 Prescriptives Tint Balm in Pink Satin ($15): It's translucent, hydrating, and mildly fruity-tasting. Its squeezable applicator makes it clutch-friendly for nights when you need your other hand for holding cocktails.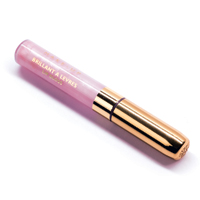 Darphin Paris Lip Gloss in Illusion ($22): Nonsticky, lets your natural lip color shine through, and imparts a tiny smidge of holographic shine.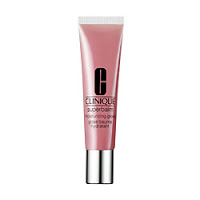 Clinique Superbalm Moisturizing Gloss in Grapefruit($14): How do I love Superbalm Glosses? Let me count the ways. I keep mine at work for its balm-like properties. Am I the only worker bee out there who feels like straight up lipstick or a non-moisturizing gloss will absolutely parch the heck out my lips combined with the vile flourescent lighting in most offices? My Grapefruit Superbalm lives in my work drawer, a top spot for my in-rotation glosses. It's long-lasting and pleasantly-flavored.
The only mathematic equation for you to remember? Smoky eye + bold lip = hot tranny mess. Smoky eye + sheer pink lip = just hot. That's all. HOT.