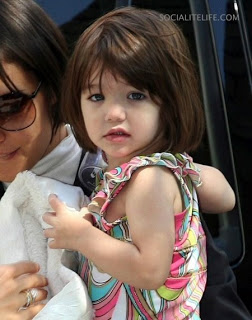 Real conversation last night between my mom and me:
Mom: I'm scheduled to get a haircut this weekend. What should I do?
Me: Mom, I don't KNOW… Do you want it shorter?
Mom: I think I want a BOB. What do you think?


Me: Oh, maybe like Suri Cruise? Her hair is cute. It's a bob with a bit of layering in the front with some bangs…
Mom: Isn't Suri Cruise a BABY?