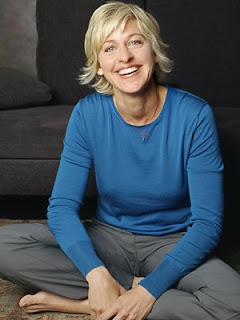 Kudos to beauty giant CoverGirl cosmetics for choosing the hilariously personable Ellen DeGeneres as the brand's newest face. This will be the first beauty campaign for the comedienne and Emmy award winning talk show host whose famous face will be the focus of new advertisements in January 2009. 
"Ellen is the quintessential CoverGirl. She is smart, confident, natural, and beautiful from the inside out. Her beauty and down-to-earth personality fit perfectly with what CoverGirl represents.  We look forward to our partnership – stay tuned for more news," said Esi Eggleston Bracey, vice president and general manager, Global Cosmetics, Procter & Gamble Beauty. 

I think Ellen's fresh-faced beauty is an inspiration for 50+ women (can you even BELIEVE she's 50? Put me in touch with her witchdoctor.) What say you about this partnership? Tell us in the comments!