Just got word from Dior about which celebs are loving Dior makeup this summer.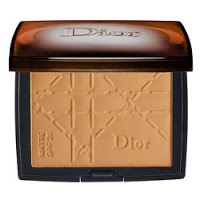 Gossip Girl makeup artist Amy Tagliamonti-Johnston frequently uses Dior Beauty products on young stars Blake Lively, Leighton Meester and Taylor Momsen. Favorites include: Capture Totale Fondation, DiorBronze Matte
Bronzing Powder SPF 20 (pictured), DiorShow Mascara in Black, 5-Color Eyeshadow in
Tender Chic, Incognito and Pink Idol and Dior Waterproof Eyeliner in all
shades.

Over on the set for Lipstick Jungle, makeup artist Sheri Kornhaber has been using tons of Dior on the show's female stars, including the Beige Velvet
#127 shade of Dior Ultra-Gloss Reflect on Kim Raver for Episode 4 and Ultra-Gloss Reflect in Coral Lame #337 (pictured) on Lindsay Price.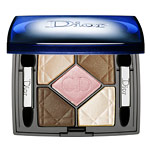 Christy Turlington's makeup artist Tamah recently requested a laundry list of Christy's favorite Dior products, including: DiorShow Blackout Mascara, Rouge Dior Creme de Gloss in Rouge Nectar, 5-Colour Eyeshadow in Earth
Reflection (pictured) and DiorSkin Foundation. Christy is also a big fan of the
Hydraction skincare line.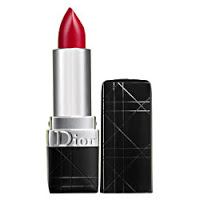 Christina Aguilera uses Dior's cult classic cuticle balm Creme Abricot in a new way: on her lips! Aguilera is said to love the lush, peachy hue of this moisturizing balm. Other Dior favorites of the famous chanteuse include:
Rouge Dior lipstick (pictured) and the luxurious L'Or de Vie skincare line.

Sandra Bullock is currently filming the movie "The Proposal," and Head Makeup Artist Ann Masterson used the new DiorShow Blackout Waterproof mascara (pictured) on Sandra in a water scene at the end of the film. According to Masterson, Bullock was really wowed by the way Blackout Waterproof
performed during the lengthy shoot.

Photo credit: sephora.com