Last week was a whirlwind of events including a lunchtime preview of the Nordstrom Anniversary Beauty Exclusives event. In case you aren't familiar with this concept – every year in July, Nordstrom has their big 2 week-long Anniversary Sale. Since beauty never goes on sale, instead the brands come up with unique limited-edition items available exclusively during this anniversary period at Nordstrom stores and online. This year's beauty exclusives include brands such as MAC, Chanel, T3, Dior, Laura Mercier, Philosophy, Marc Jacobs, Bobbi Brown, Clinique, Lancome, and Estee Lauder, to name a few. Over 100 brands are participating.
True beauty addicts (and that's you, or else you wouldn't be here, right?) can go online to nordstrom.com or stop into Nordstrom stores to pre-order starting today. The sale goes live July 18th and lasts until August 3rd. You can shop in-store or online. Want to know my fave Nordstrom Anniversary Exclusives? Read on, dahlinks!
Bobbi Brown Cocoa Mauve Collection ($65)
Fall's most-wanted shades for eyes, cheeks and lips in a sleek black nylon cosmetic case. Colors include Berry Mauve Creamy Lip Color, Iced Mauve Metallic Shadow, Cocoa Mauve Ink Long-Wear Gel Eyeliner and Sand Pink Blush.

MAC Colour Forms Anniversary Collection: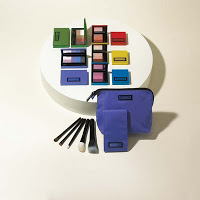 MAC has come up with adorable crayola-eight-pack-colored eye and lip palettes in green, purple, red, blue and yellow packaging. Eye palettes are $38, lip palettes are $24.50.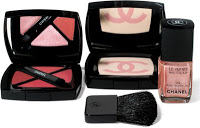 Chanel So Chanel Illuminating Powder ($65), Nail Lacquer exclusive Rose Tourbillon ($20), and Quatuour Levres de Chanel Satin and Shine Lip Palette in 10 Les Roses ($60)
Kings & Queens Set ($18)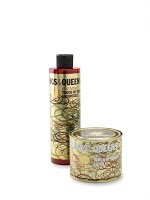 Limited edition two piece set featuring King Midas Touch of Gold Shower Gel and King Midas Touch of Gold Travel Candle. I LOVE Kings & Queens. Their prods are great and they have the most interesting, educational yet adorable copywriting.
Smashbox Socialite Beauty Collection ($59)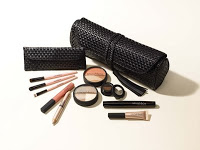 Everything for a night on the town, in an adorable WEARABLE woven clutch. New Eye Beam Double-Ended Eye Brightener, Eye Shadow Quad in Socialite, Blush/Bronzer Duo in Cosmopolitan, Cream Eye Liner Duo in Caviar/Bronze, Lip Enhancing Gloss in Stiletto, Photo Op Under Eye Brightener, and Bionic Mascara.
T3 Boost Set ($119)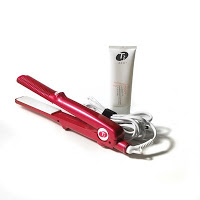 A travel mini iron with a full-sized Boost serum. This is an EXCELLENT value as the mini itself is $119.
What will you be purchasing? Tell me in the comments.