Girls,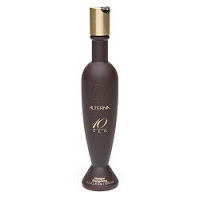 I know. I KNOW. It's $60 shampoo. In a world where we live as people, how can that be necessary? Try it out and you'll see. The conditioner is also phenomenal, but I think spending $120 on a shampoo/condish combo is a bit cra. I'd rather save it for my Christian Louboutin fund. If you have the means, I certainly recommend it. If you don't, I'd recommend you pair the shampoo with Terax Ultra-Moisturizing Daily Conditioner, an easier-on-your-wallet $22.
It has to be said: I have the best hair day of my LIFESTYLE when I use this shampoo. It's highly concentrated (so a little dab'll do ya) and sulfate free. I seriously have half a mind to never let a sulfate near my locks again.
Also? I believe you can go drugstore for many things, dollfaces. But for special occasion weekend hair, I've yet to find a drugstore shampoo/conditioner that comes CLOSE to how well this one performs. My hair is soft, healthy, shiny, and Ginny-the-betrothed-sister-of-Sixteen Candles-swingy. I get compliments every time I've used it.
The formula combines ten key elements to protect against fading color. It also rebalances and nourishes all hair types, and guards from environmental/chemical stresses. Put it on your wishlist, sell some stuff on eBay, whatever – just get yourself some.