I wear contacts because I am totally skeeved out/squeamish to the max about anything having to do with eyes. The idea of LASIK surgery makes me so nauseated. But, the beauty downside of all that is that a lot of regular eye makeup irritates my contacts. When I wear more eye makeup, say, for a night out or a black tie event, the potential for contact irritation increases.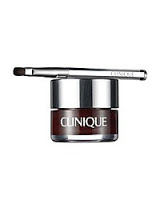 To ensure my eyes will look fly as opposed to red and irritated, I've been on a major Clinique kick as their products are ALWAYS allergy tested and fragrance free. My favorite event eye look lately includes their Brush-On Cream Liner in Bronze, $14.50. This color is LIMITED EDITION, dolls, so stock up. The formula is long-wearing and looks absolutely gorge on green- and blue-eyed girls. I am loving it applied with a larger brush (although it comes with its own which is divine for lining) up to the crease for a smoky eye.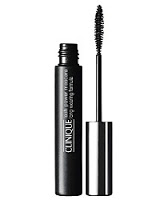 I've been pairing the liner with Clinique Lash Power Long Wearing Formula. Like the liner, it's ophthalmologist tested and even wears for 24 hours with nary a smudge. It vows to last through rain, sweat, humidity, and tears, yet removes easily with warm water. I can attest this is true, girls. I rocked it to my coworker's father's funeral a few weeks ago (tragic situation, he died very suddenly) and this stuff stayed the course. Reasonably priced at $14.
Photo Credit: bloomingdales.com