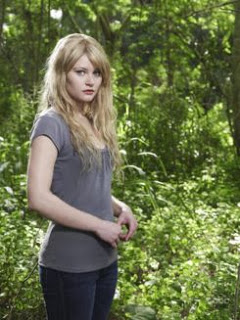 Guys. It's T minus 3 days till the LOST premiere. I cannot WAIT. I love that it's back in the 9pm time slot, I'm getting used to its new Thursday schedule, and I'm working on getting over the fact that there are only 8 episodes at the moment due to the Writers' Strike. In honor of my fave TV show returning to the airwaves, I've created a list of 3 items Claire wishes she'd packed on her unwitting move to the Isle of the Losties. You'd think that since it was revealed that her psychic may have known her plane would crash, dude could have given her a hint to pack some of her long-lasting products. Right? Here's what I'd have recommended that Claire toss into her carry on: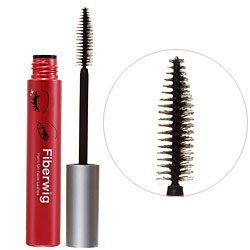 Fiberwig Mascara $22
Fiberwig creates "false eyelash-like" results. It's formulated to create fabulous lashes with twice the amount of micro-fine interconnecting fibers, the instant drying formula creates a long lasting film coat around your natural lashes. Best of all, its water-resistant formula is easy to remove with warm water, without risking damaging or losing your natural lashes. A jet-black fiber film coats the surface of each lash with long-lasting, clump-free, lash lengthening color that's resistant to tears, sweat, and oil. My lashes were INSTANTLY transformed into a fringe of which I hadn't seen the likes since last I frequented Lucky Cheng's. Okay?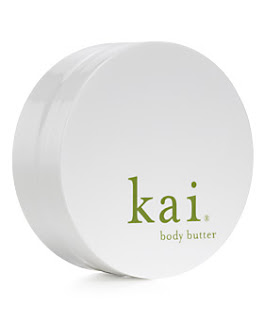 Kai Body Butter $55
Do as Oprah does: this honeysuckle-scented rich creme was listed as one of her "favorite things." Ingredients include safflower seed oil, vitamins A, C, and E, aloe leaf extract, chamomile flower extract, cucumber fruit extract, and apricot kernel oil. Absorbs into skin in the blink of an eye to provide 24 hours worth of smooth glowing skin. My friend Stephanie, a fragrance fanatic, could not keep her nose away from my arms, which I'd slathered up with Kai prior to her arrival to my apartment for a Friday night pre-drink sesh. A little goes a long way to keep skin hydrated.

CoverGirl Outlast $9.27
I have always said that drugstore lip color and mascara can be just as good as those purchasable at the counter. Claire would be loving CG's Outlast. First, it comes with its own uber-moisturizing creme stick balm to prime the surface for lip color (you can also use it after applying color, as the directions indicate). Then, apply lip color, wait 60 seconds for it to "set" and don't press lips together. The color LEGIT lasts all day. You'll want to reapply the balm so your lips don't dry out. For a more natural look, blot after applying and top with some gloss for a lip stain effect.
Happy Monday!
Photo credits: Amazon.com, eluxury.com, drugstore.com, lostpedia.org