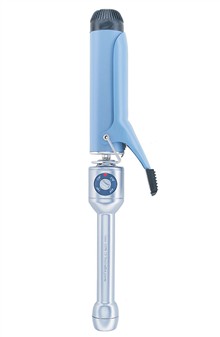 My friends L, J, and I are going to be going on a little baby vacay in the L.A. region the last week 9/28-10/4. If you can believe this, the Fabulista has NEVER been to L.A. (cra!) so feel free to make some recs. As of now, we're planning on a mage Pretty Woman / The Hills Tour. We are so hitting up the Reg Bev Wil ("His bathroom is bigger than the BLUE BANANA"), Kitson, The Ivy, Koi (semi-exciting since I frequent the NYC version a lot), Fred Segal (SO Cher Horowitz), The Well, and the Warner Bros. VIP Tour. I'm going to be such a tourist, I can't WAIT.
After L.A., we're off to Cabo for some R&R, Kristen Cavalleri style. I am in such des need of a vacay, as the sole time away from work this year I've scored was my fake-cation to Israel. While it was a great time, it was more of a bootcamp than a vacay.
The breaking hair news is that I've finally scheduled a trim with Amy at Bumble and bumble (who's fantastic, BT dubs) for Saturday. I'm SO overdue. It always happens that I NEED to get my hair cut only during FASHION WEEK, for which, Amy styles, so that always means I have to wait until post-F week to lop off my ends. They're so atrosh, I actually had to cut my own bangs the other day. But, I've been curling the ends so that they don't appear as fried as they ARE with my new T3 Twirl. I love a tourmaline tool, and this one dutifully performs. It's HEAVEN on my frazzled follicles, and the curls last a couple days. It works so well that I am loath to remove the clamp, something I always do to elim the appearance of "prom hair". So far, the result is not so much "prom" as it is L.C. from The Hills, which is obv… ALWAYS the goal. Mine is the 1 1/2 inch size.
The deets:
Create everything from romantic wispy tendrils to lush, cascading curls with this iron that provides the maximum negative ionic and infrared impact of a Tourmaline-infused ceramic barrel, heater, and clamp to lock in moisture and color for curls that radiate with a healthy luster. T3's patented double-heater ensures lighting-fast heating and long-lasting heat retention so your gorgeous new curls will stay soft and bouncy, all day long.
Special Features:
Swivel handle designjavascript:void(0)
Publish Post
Utilizes both Tourmaline negative ion technology and far infrared heat
48-month comprehensive manufacturer's warranty.
Maximum Heat Level of 410 degrees
Four heat settings: 140, 230, 370, and 410 degrees
Available in three barrel sizes – the bigger the barrel, the larger the curl.
It's not cheap ($215), but as I always say about heat tools: they're an investment to be made only every 3 years or so. Totally worth it. Check it.