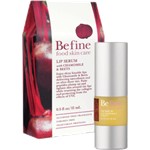 Dolls, the title is to be said in the same tone as Reese Witherspoon's in Sweet Home Alabama when she says, "You have a BABY. In a BAR."
Last night I couldn't sleep until I'd selected ALL of the hypothetical (dead or alive) dinner guests to my imaginary party. Don't you hate when that happens? Here they are:
Grace Kelly – I still plan on stealing off to Monaco and marrying a prince Grace Kelly-style.
Allen Iverson – We have the same birthday and I'm obsessed with him. Did you know that he was offered full scholarships for BOTH basketball and FOOTBALL?
Prince – Also shares AI's and my birthday. Who doesn't want PRINCE at their dinner party? If not just to say, "pass the potatoes, PRINCE."
Diana Vreeland – One of my favorite DV quotes: "I loathe narcissism, but I approve of vanity." Do you love it? If you're not on board with DV, I don't know what you're DOING.
JFK Jr. – Enough said.
Henri Matisse – My favorite artist. I adore his "French Riviera" period.
Stephen Colbert – He KILLS me. Love him. Not only is he sexy as hell, he's quick as a WHIP. When named one of People's 50 Sexiest People, he wrote a piece in response to his division (Sexiest Guy in Glasses). He wrote, "Every time I see a guy in a monocle, I know I'm TWICE as sexy as he is."
La Marquise de Merteuil from Les Liaisons Dangereuses – She's fictional, but one of my favorite characters. It's my hypothetical party and if I want to invite fictional people, I can.
Maureen Dowd – Times are dark when Maureen is on vaca (like right now, for instance). If you're not reading her column on Wednesdays and Sundays in the NYT, I also do not know what you're doing.
E.Jean Carroll – E.Jean inspired me to BE a writer. Her column in ELLE (Ask E.Jean) is pure crazy genius. E.Jean straddles the line between serious journalist and cheerleader. An article she wrote about cheerleaders for Spin magazine was selected as one of the years "Best True Crime Reporting" pieces. She was also nominated for an Emmy for her writing on "Saturday Night Live".
Before deciding what other makeup concepts I'd rock to THIS affair, I'd definitely be slathering on some of Be fine's Lip Serum with chamomile and beets. This new, naturally-based line is carried by CVS stores. I'm such a fan. Leaves the lips shiny and sweet thanks to natural vanilla flavors. And when was the last time a beauty product incorporated beets? I also apply it before going to bed and after I wake up. It's occupying serious real estate on my nightstand. $19.99 for .5 oz.