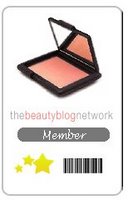 Just in time! Here you go, dolls… the best reads of this week from the Beauty Blog Network.
Lilan from The Daily Cookie gets the low-down on Nordstrom Beauty Director Joelle Russo's Dior must-haves for your makeup bag.
Raging Rouge is totally stumped about what to buy Dad, until she stumbles upon these perfect Father's Day Gifts.
A Touch of Blusher's guest reviewer reports on the new Thierry Mugler makeup line.
The Beauty of Life bares it all with Bobbi Brown's new Yogi Bare Lip Balm!