When the seasons change, we prepare our wardrobe and our look. In the summer, this look is characterized by long and flowy dresses, denim shorts and crop tops combined with beachy waves. In the fall, this look is characterized by knee-length socks, boots, flannel and long overcoats. If you are looking to be a bit more adventurous this fall with your look, you should probably consider experimenting with your hair as well, and the best way to do so this fall is by using hair extensions.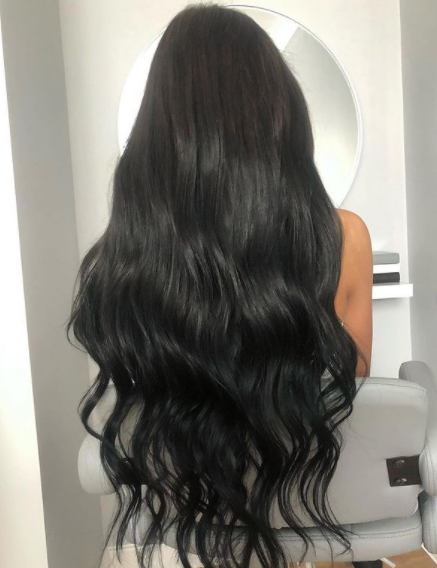 Hair extensions add an extra oomph to your hairstyle, and hence irrespective of whether you wear your hair curly, straight, in a ponytail, you can add some glam to your look by simply using hair extensions. Listed below are four hairstyles that are trending this fall that use hair extensions in them:
Beach Waves
Beachy waves is a hairstyle that is effortless and soft, and very easy to achieve. Irrespective of the type of hair extensions you use whether they be sew-in, fusion or seamless clip ins, beachy waves can be achieved without any hassle at all. In order to achieve this hairstyle, all you have to do is either use your curler to achieve the waves, or twist two thick strands of your hair together and use a straightener over. while the former achieves a much smoother look, the latter achieves the similar with lesser heat damage. If you are using the latter method, use some water or water based mousse to minimize heat damage and to hold the look.
Low or high ponytail
Slick ponytails are all the rage this season and whether you opt for a low or high ponytail, you can achieve a glam yet timeless look by using hair extensions. Hair extensions are great for people with short hair, who have always wanted to style a long-hair high ponytail with any of their looks. With a sleek ponytail, you can either dress up or down and accordingly. To achieve this look with extensions, one should simply use pomade to control their hair from frizzing away and part their hair sideways or down the middle. Individuals can also use a wet brush to pat down the hair and secure that hairstyle using a pony or hair tie.
Half bun
A half bun is a cute and casual hairstyle for most, and is great for when you are on the go. However, this hairstyle requires thick hair, and individuals who have thin hair struggle to achieve a good half bun. MOst individuals hence use extensions while styling a half bun as it gives their hair more weight and a fuller look. However, while using extensions in a half bun, individuals should be careful to manipulate their hair in a way that the seams of the extensions are not visible at all.
Braids
Braids are a great hairstyle for a casual day out and are a great way to tuck your hair away from your face if you are likely to be busy in an activity during the day. Braids look great when individuals have thicker and longer hair, and extensions help you achieve just that. braids work great with absolutely any type of extensions, and individuals do not have to worry about their extensions' seams showing.
This post is sponsored.