This post is sponsored. Thank you for supporting the brands and companies who support Rouge18.
The International Society of Aesthetic Plastic Surgery (ISAPS) has reported many interesting statistics about surgical and non-surgical trends, the primary one being the rise of injectables as a non-invasive procedure by 14.5% and the fall of invasive ones by 0.6%. In Australia, the percentage of population undergoing both kinds of procedures hovered at 4%. Again, injectables ruled the roost with 71.7% share.
Medical aesthetics in 2020 saw new trends in hair, face, and body dermatology and plastic surgery. The technological innovations transforming the medical aesthetics industry has made sure that even with the COVID-19 situation the market is set towards a healthy CAGR of 12.3% in the forecast period of 2020 to 2026.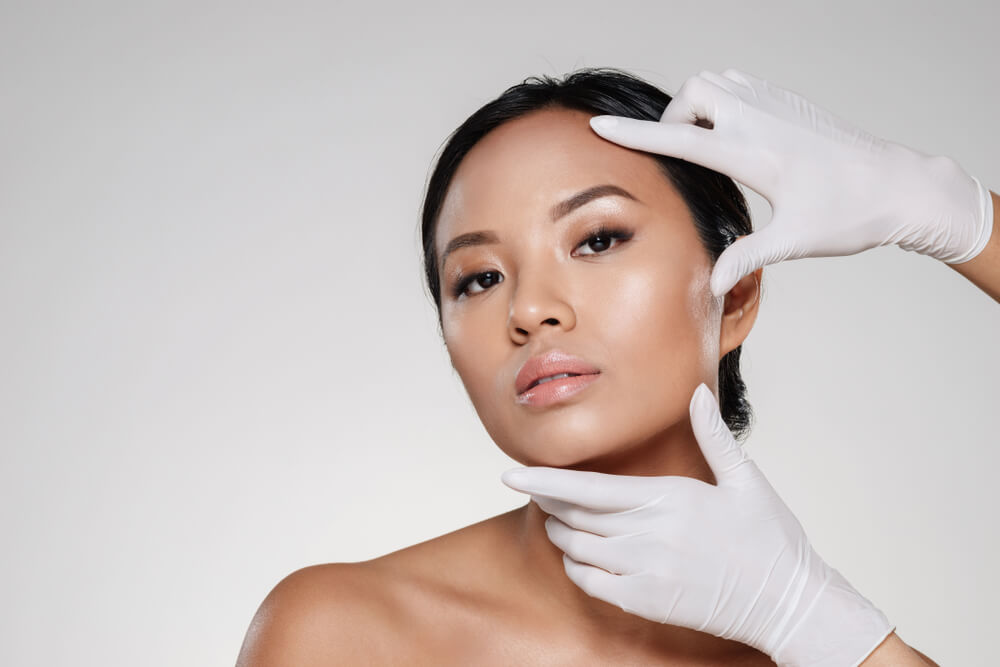 Trends during the 'new normal'
The aesthetic devices market in the country is expected to grow riding on the increased awareness about aesthetic procedures and advancements in technological devices. The introduction of the use of laser, dynamic pulse control, radiofrequency, and infrared technologies has fuelled interest in medical aesthetics.
The trends cover various cosmetic procedures, which include facial injectables, unwanted hair removal, body contouring, anti-aging, aesthetic implants, skin tightening—everything about beautification, correction, and improvement of the body. So, what are the five biggest trends in medical aesthetics for 2020?
Dermal fillers: The most popular trend in Australia, dermal fillers include botulinum toxin, hyaluronic acid, polymers and particles, and collagen. The light use of neuromodulators and fillers have been clinically shown to have anti-aging benefits. Even scalp fillers are trending as they enrich hair follicles to induce better growth. Technical advancements of neurotoxins and fillers means they last longer and provide additional flexibility within the skin. Thus, natural results without a lot of product, an early start and consequently, less maintenance required over time.
Skin tightening: The trending buzzword is 'minimally invasive'. From Platelet rich-plasma skin resurfacing to laser rejuvenation that requires little or no downtime and is better tolerated. The hashtag for this trend is #NoFilterJustFiller where a general facial optimisation with fillers and neurotoxins or micro-focussed ultrasound to stimulate collagen deep in the skin is the new skin glow ritual.
Lip augmentation: Because lips are always the one thing that will matter year after year. Besides surgical structuring, new trends have brought in custom augmentation of lips through a combination of fillers that create the perfect pout. Plastic implants for fuller, larger, plumper lips are a much sought-after procedure even with the mask staying on.
Body Sculpting: The overtly plumped and lifted butts are no longer in the demand spectrum. The current trend is to have athletic, shapely, and a more delicately feminine look. Surgical reshaping of buttocks along with cellulite reduction, and muscle contouring are now more focussed on refining of the shape. Furthermore, these treatments are now quick enough to encourage more takers.
Brow lift: From pencil drawn to bushy brows, the eyebrows are always on the spotlight. They can make or mar a face. So, brows affected by age are getting a lot of attention. Brow lifts correct asymmetrical alignment, drooping and rejuvenate the facial look. If you are looking for a brow lift procedure in Perth, you can choose from Wrinkle Relaxer Brow Lift, Temporal Brow Lift, Threads to the Forehead and the Transpalpebral Lift.
Trends change annually. What is important is knowing which long-term treatment trends will work for you. Taking the first step towards ensuring that you reach your unique body and beauty aesthetic goals starts with reliable consultation. Reach out to an experienced and trusted professional.