This post is sponsored by Jurlique, however, all opinions herein are my own. Thank you for supporting the brands who support Rouge18!
Let's talk overnight skincare and beauty sleep, shall we? The first thing to know is that I take sleep deeply, deeply seriously. No-alarm wakeups are my favorite thing to look forward to on the weekends of late — because I am just a person who needs a minimum of 7.5 hours. It's just my truth that I'm living. 8-8.5 is even better. With fewer than 6.5, I'm much less productive, happy, able to concentrate and not eat things like an entire pizza. You know?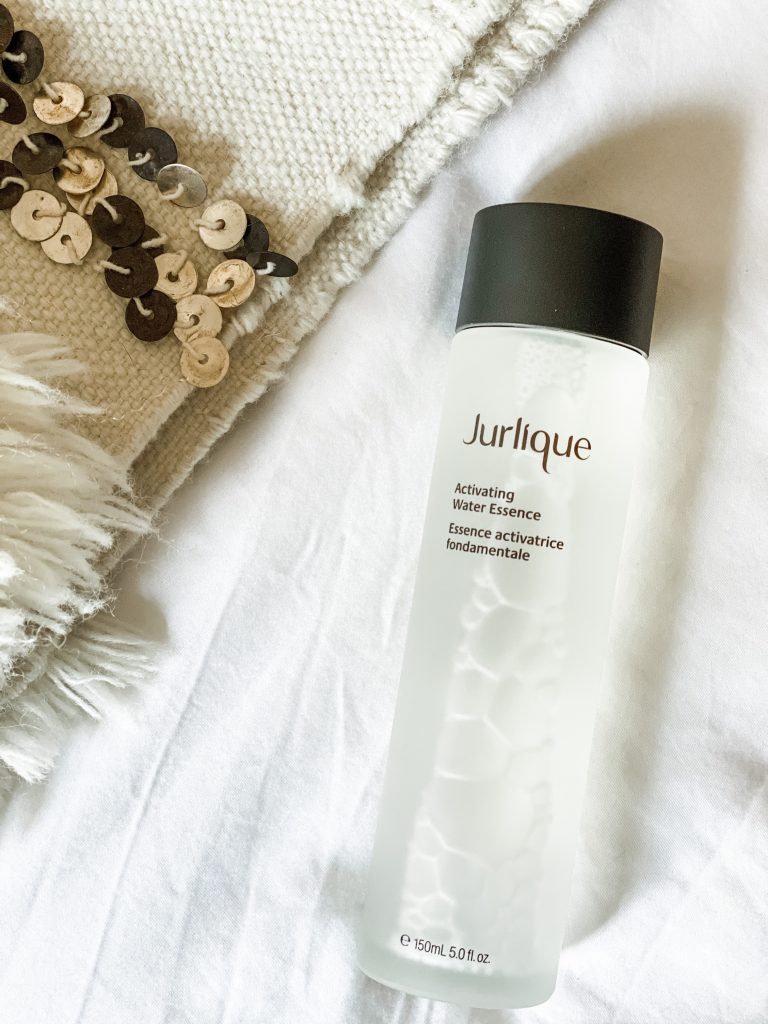 Just as I am stringent about my bedtime and number of hours of sleep, my evening skincare regimen is also vital. You get the best skin benefits from your beauty sleep and preparing my skin to repair overnight is so important, especially the older I get. My routine is as follows:
I take off my makeup with either a makeup removing towel, a makeup wipe or a cleansing oil or balm. 
I wash my face thoroughly with a hydrating cleanser to remove grime, sebum, SPF, etc. Cleansing your skin at night is important, as traces of makeup and sunscreen can lead to clogged pores and blemishes. Plus, you want to give your serums and night creams a chance to work without having to dodge the dirt, oil, makeup and pollution you come into contact with throughout the day. 
Then I use my new favorite essence from Jurlique, Jurlique Activating Water Essence.  It works well for all skin types and is an essential step. Think of your skin like a sponge: Wetting it first prepares it to soak in the soap to effectively wash your dishes (or yourself, if it's that kind of sponge). Similarly, an essence preps your skin to absorb the skincare ingredients that follow. Activating Water Essence rejuvenates and provides long-lasting continuous hydration as I sleep. It boasts high-performing botanical extracts that attract and hold water, leaving my complexion smoother, softer, and healthy-looking. 
Then I layer on my favorite glycolic serum to exfoliate my skin overnight. 
I finish off my nighttime skincare routine with my evening moisturizer and go to bed. 
Some other tips on getting the most from your beauty sleep? Changing your pillowcase! I've found that a silk pillowcase helps my skin look as plump and young as possible. It also ensures my hair looks uncrazy the next morning in between wash-my-hair days. I change my pillowcase twice a week to keep bacteria at bay. Last, avoiding screens before bed helps me fall asleep faster. As much as it sucks, charging my phone away from my bed is super helpful when it comes to not being tempted to scroll TikTok until that dude (you know the one) tells me I've been scrolling too long and it's time to go to sleep, get a drink of water, or eat. That happens. 
Have you tried adding an essence to your evening routine? And what's your bare minimum of hours for sleeping before you're a cranky mess? Tell me everything in the comments or on Insta: @rouge_18.