For decades, Avène has harvested the medical power of Thermal Spring Water found in the Sainte Odile Spring in Avène, South of France. This water is clinically shown to soothe, reduce sensitivity, and restore balance to the skin. The specific mineral (low miner content, high silicates, ideal calcium to magnesium ratio) and biological properties (rich in LPS, amino acids, and sugars) of the water are the keys to its healing powers.
Avène's Dermatological Hydrotherapy Center takes the power of Thermal Spring Water to the next level by treating over 2,800 patients a year. These patients are referred by their dermatologists to receive treatment for various skin conditions, such as dermatological side effects of cancer treatment, atopic dermatitis, rosacea, psoriasis, and eczema. In honor of Breast Cancer Awareness month, during October 2018, 100% of the proceeds from sales of Avène Thermal Spring Water will be donated to a breast cancer foundation.
Here are some Avène products I'm loving that feature their signature Thermal Spring Water:
Gentle Body Scrub ($24)
Sometimes we forget that our face isn't the only part of the body that benefits from exfoliation. This gentle body scrub is perfect for exfoliating your body, making it feel soft and refreshed.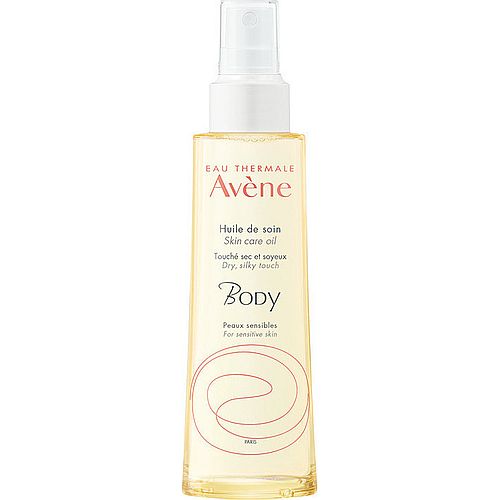 Skin Care Oil
I'm generally a big fan of body oil, but it can be a bit messy to apply because, unlike lotion, it can slip through your fingers. Having a body oil in a spray bottle has completely changed the game. It's easy to apply and makes the skin so soft.
Tolérance Extrême Mask ($34)
This hydrating mask is great for those days when I want added moisture (oily skin needs moisture too). This fragrance free formula also features safflower oil to nourish skin.