Jeweler TOUS has launched 2 new fragrances: Oh! The Origin and 1920 The Origin. The 1920s glam feel of both scents is an homage to the birth year of TOUS.
Oh! The Origin, the feminine scent in the collection, is intended to convey both sophistication and seduction. This musky floral scent has a base of musk, vanilla, tonka beans, and ambro; a heart of iris and rose; with notes of pink pepper. The "Oh!" in the name embodies the emotion and exclamation at the heart of this scent, while "The Origins" part of the fragrance name has been described as a sort of "surname". This collection reverences the origins of TOUS as a brand.
1920 The Origin, Oh!'s masculine counterpart, is spicy, woody, and floral. Cedar, bio-patchouli, and grey amber accord form the base; cumin, jasmine petals, and black tea the heart; and bergamot, pink pepper, and cardamom the top notes.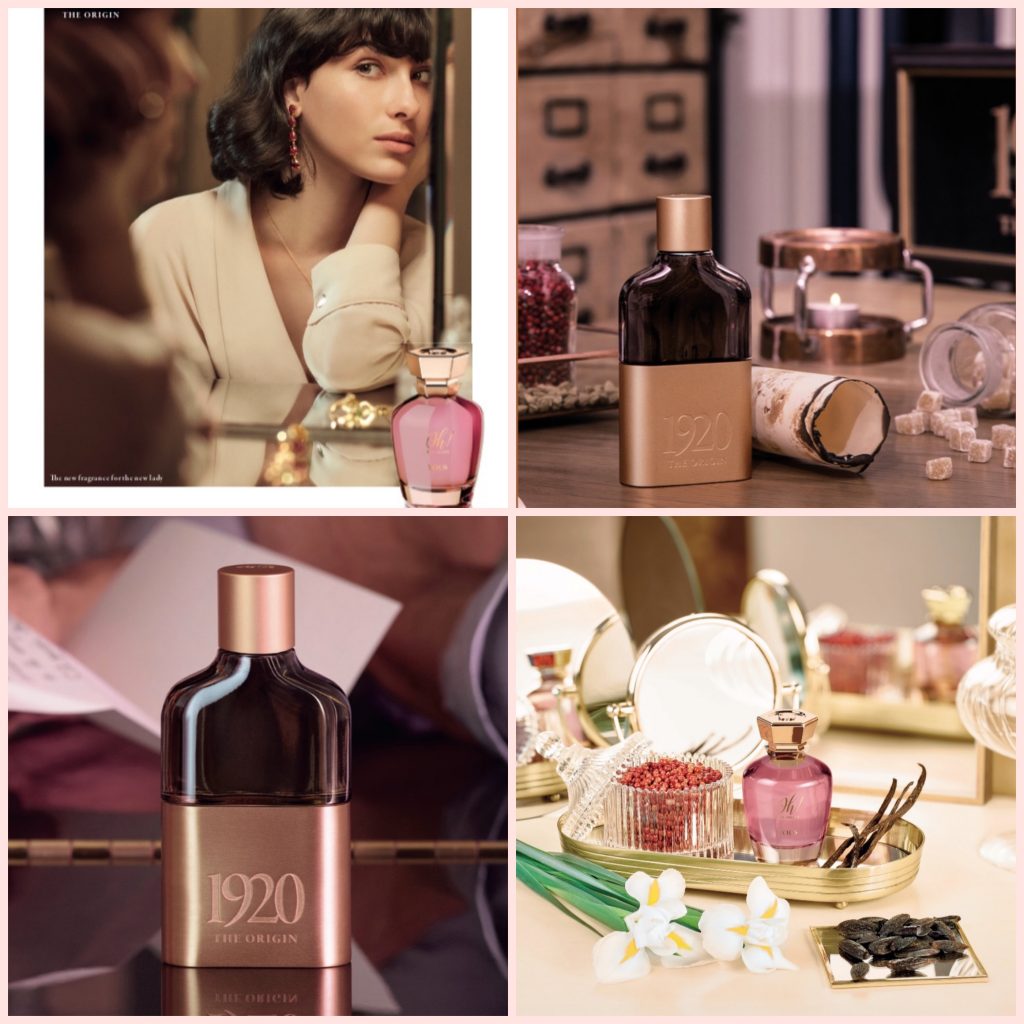 Finally, I must remark on the design of both bottles. TOUS not only set out to make infectious fragrances, but to also make the bottles beautiful additions to a vanity. The 1920 The Origin bottle in particular has a flask design perfect for display.