It is said, "good things come and go but great things always seem to stay around." Throughout my decade of makeup obsession, EcoTools is one of the few brands that has stayed with me. In addition to the economical price tag, I'm impressed with the quality and vast selection.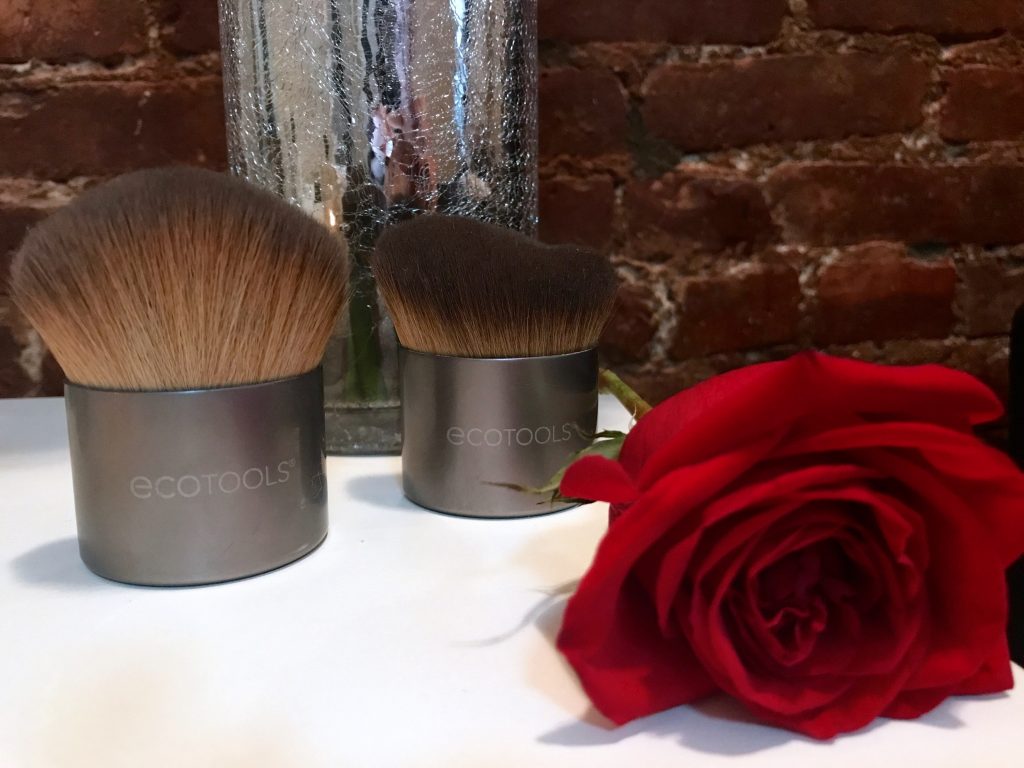 The brush kits in the EcoTools 2018 collection serve a variety of well-specified purposes. As in the case of makeup products, distinctive brushes cater to the level of coverage – on a scale of 1 (sheer coverage) to 5 (heavy coverage) – desired.  I appreciate a full to heavy coverage look for my base, so the new Wonder Cover Complexion brush answers my prayers. The brush comes as part of the Airbrush Complexion Kit, which includes 4 brushes, 3 how-to looks, 1 storage cup, and 1 beauty wedge, miraculously for only $17.
The newest stars of the brush show for me are EcoTools' newly introduced sculpting bukis. We girls know a good contour when we see one.The cutely named Sculpt Buki ($10, for contour) and Glow Buki ($10, for powder highlight) do a fine job in achieving a natural highlight/contour look. With a unique design, the Sculpt Buki's brush head curves to the desired contour of my cheek while its short-stubbed, curved handle lies nicely in my hand. The thickness, strong ability to pick up highlighting pigment, and extremely soft bristles of the tapering Glow Buki ensure a well-blended, full highlight.
A loyalist I will remain to the EcoTools tribe. Cruelty-free and recycled from renewable bamboo, EcoTools shows the world that along with beauty on the outside, beauty on the inside is ever-present. <3
—Rachel Fulton
Follow Rachel on Instagram.