1. If you're the reason why Dr. Pimple Popper videos pop up (no pun intended) on your friends' Facebook feed, then you are going to LOVE this new charcoal peel off mask from the doctor herself.
2. 
This woman
 applied a full face of makeup (she even freakin' contoured, people) while in labor, and now I have truly seen everything. #MomGoals
3. In the most exciting news you'll hear today, (and possibly this year, TBH) Sephora announced their 
new weekly sales program
, and you'll freak the f*ck out when you see the details.
4. KKW Beauty announced they'd be expanding their cosmetics line with 
new powder contour kits last week
. The contour sticks didn't receive rave reviews, but maybe these will be better…? 
5. It's almost fall, which of course means pumpkin-flavored everything will soon be hitting the grocery store shelves. If you're team pumpkin spice, you'll love 
this new M&M flavor
 that's hitting stores.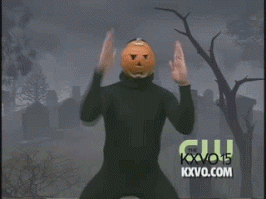 6. But don't let the pumpkin flavored M&Ms fool you: summer is still very much in full swing. Soak up the rest of the warm weather with 
these summer activities
 (from festivals to beaches) if you're in the NYC area.
—Devon Kelliher