Milani Rose Powder Blush
: Milani is a great drug store brand, and recently I've been loving their rose blush. Not only does it look like a high-end product (that packaging!!), but I find that it performs just as good as one. I actually even like this one better than the Becca blushes (which I had been using for a while before this one.) They're not as pigmented, but that means it's easier to build up the color and blend it out! I found mine at CVS, but you can pick them up at
Targe
t, Milani's website, Walgreens, and Walmart as well.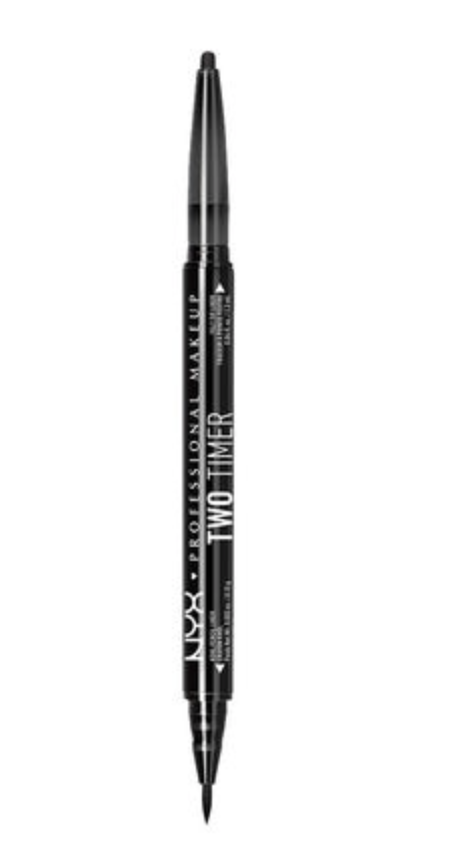 NYX Two Timer Dual Ended Eyeliner
: This is a bomb eyeliner, and it's only $10. It has a liquid eyeliner on one end, and a kohl pencil on the other, so it's really like two eyeliners in one. I've been using Stila's Stay All Day liquid liner for YEARS now, and I'll be honest, this one can't replace that but it is definitely a contender. It lasts all day long on the eyes, and the liquid liner is more matte than Stila's which I like.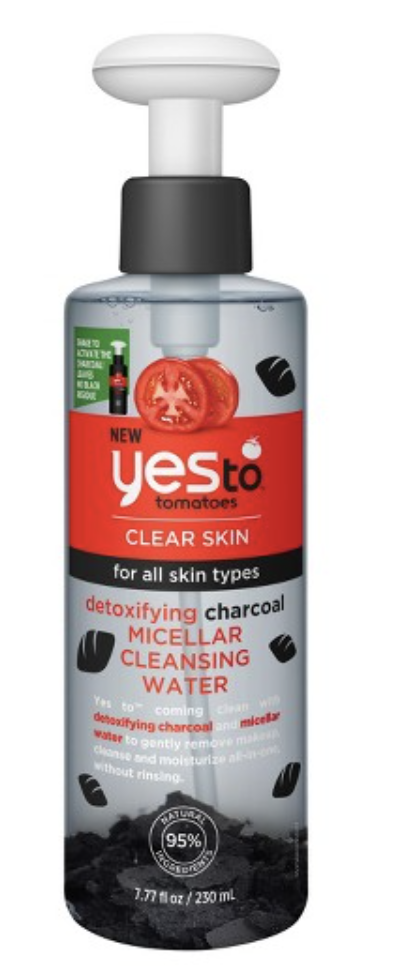 Yes to Tomatoes Charcoal Micellar Water
: I could really put the entire Yes To line on this list, but if I had to pick only one product, it would be this one. I've been using this micellar water for months now, and I don't see myself switching to a different one anytime soon. I have sensitive eyes, so micellar waters tend to bother me when I use them to take off my eye makeup, but that doesn't happen with this one. I also love the packaging of it — it's perfect to travel with since the cap easily locks and nothing ever spills from it. The have another micellar water in their "tomatoes" line with salicylic acid instead of charcoal, but that one can't really be used on the eyes without bothering them, so I prefer the charcoal one. Their tomatoes line is designed to help acne-prone skin, but they have 
other micellar waters
 that you can check out if your skin concerns are different!
PanOxyl Acne Foaming Wash
: If you have acne-prone skin, this is an amazing cleanser that can be used on your face and body to clear breakouts and help prevent new ones. I've tried lots of high-end cleaners, but none have given me the results this one has. This has the highest strength of benzoyl peroxide you can get without a prescription (10%), and it's only $10 at
Target
. Benzoyl peroxide is great for fighting off acne, but it can also dry out the skin. I have dry skin as it is, so I was nervous about using this on my face. I make sure to properly moisturize after I use this, and haven't encountered any excessive drying. You might need to use this product for a few weeks before noticing any results (as it is with most skincare products), but if you've been looking for a good (and cheap!) answer to your acne problems, this could be it!
—Devon Kelliher