Okay, so, you've finally decided to doll up those drab nails of yours, but are currently in an extraordinary state of wondering what color you'd like to paint them this time around. I'm here to tell you that the nail gods (in the form of LeChat Nail Care) have blessed you with not only beautiful nail polishes, but with ones that have magnificent abilities to transform.
Introducing my fave newest collections from LeChat, we find…
… The Gelée Powder Gel Nail System
Watch the sun set and come darkness, witness your nails thriving. With the ability to be used with powder gel, dipping, or the acrylic systems, LeChat's line of Gelée 3in1 Glow Powder will give you those eye-catching glow-in-the-dark nails perfect for night events, music festivals, as well as for all of your daytime-neon-nail-loving dreams.
… The Dare to Wear Polishes

Metallux: Mark my word – LeChat's Metallux polishes will soon be the trendiest collection on the block. Due to the metallic hues of the polishes, the Metallux color offerings are especially perfect for the fall and winter months and for those of you with a high gear towards neutral clothing. Warm-toned wise, Mesmerize is my personal fave; and cool-toned wise, Mystique is def the way to go.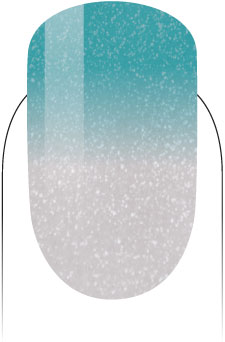 Mood: Now you can hashtag your nail selfies #Mood and be literal about it. Thanks to LeChat's Dare to Wear Mood polishes, our ~hot~ and ~cold~ feels will lie in the color of our nails. Not only that, but think of it as no longer having to make the decision between two of our favorite shades of color. Currently, the shades I'm fawning over are Glistening Waterfall – a glittery blue to white mood polish – and its sister non-sparkly polish, Partly Cloudy.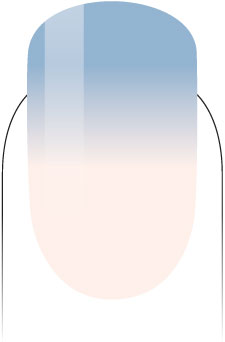 Among LeChat's collections, we also come across the Perfect Match Collection – complete with a perfectly matched gel polish and nail lacquer, easy for on-the-go touch-ups.
And girl… if I were being real, it's really time you start spicing up your #nailgame.
Xoxo
—Rachel Fulton
Follow Rachel on Instagram.