1.  Happy 4th of July weekend, everybody!! If you're in NYC and are planning to check out the Macy's 4th of July parade, read this article about where this year's show is being relocated to.
2. Check out these easy and festive
cocktail recipes
so that your
4th of July
party is the best one in the neighborhood.
3. And obviously food is just as important as the alcohol on this holiday (just like our founding fathers would have wanted!) Here are some
cute recipe ideas
that scream red, white, and blue.
4. In non
4th of July
/America related news, you're going to want to book a flight to Spain after you read about this
nap bar
that just opened up in Madrid. (Seriously, why do we not have these in America??)
5. And in more travel related news,
extremely cheap flights to Hawaii
might be available soon, so distract yourself from whatever you are doing by planning your next holiday.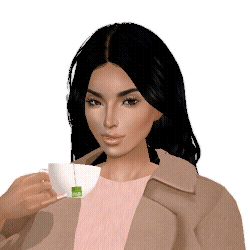 6. I'm sure you've heard about it 1,000+ times now, but Kim Kardashian West recently launched her beauty line by debuting contour/highlight sticks. Even though the products sold out in like .02 seconds (of course), beauty gurus have not exactly been raving over the products. Check out some of the reviews
here
before you consider buying the product for yourself.
— Devon Kelliher