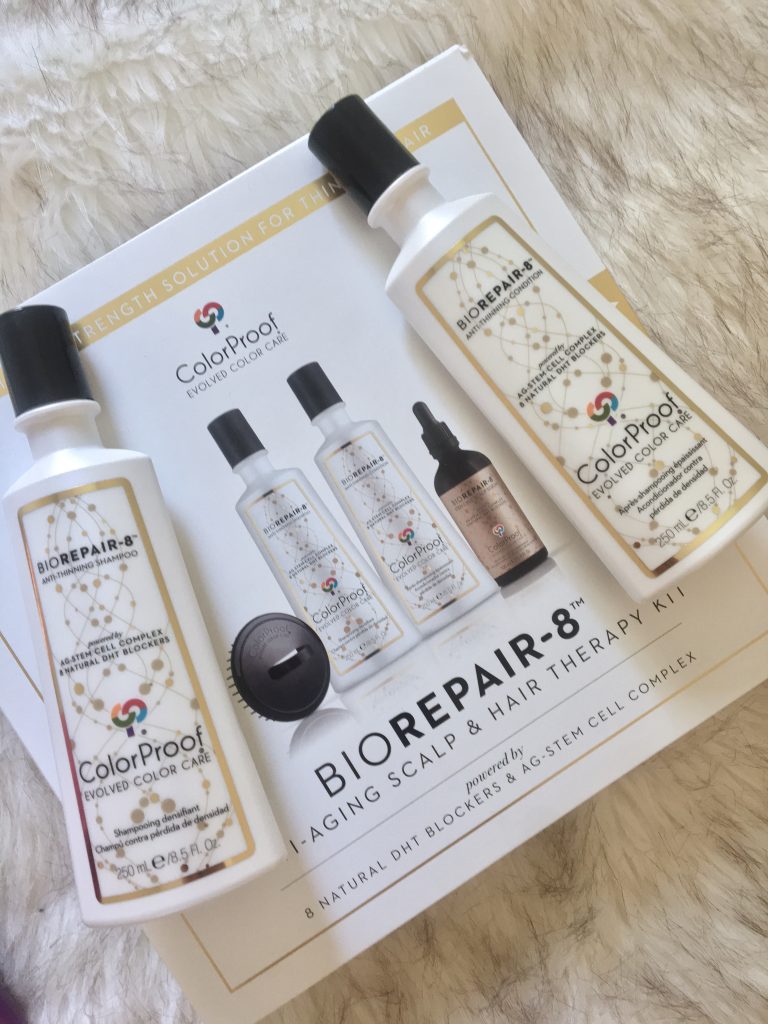 If hair loss and thinning are a reality for 40% of American women, where the heck is the solution? Under the façade of a 3-step hair system, hair care brand ColorProof provides our miracle.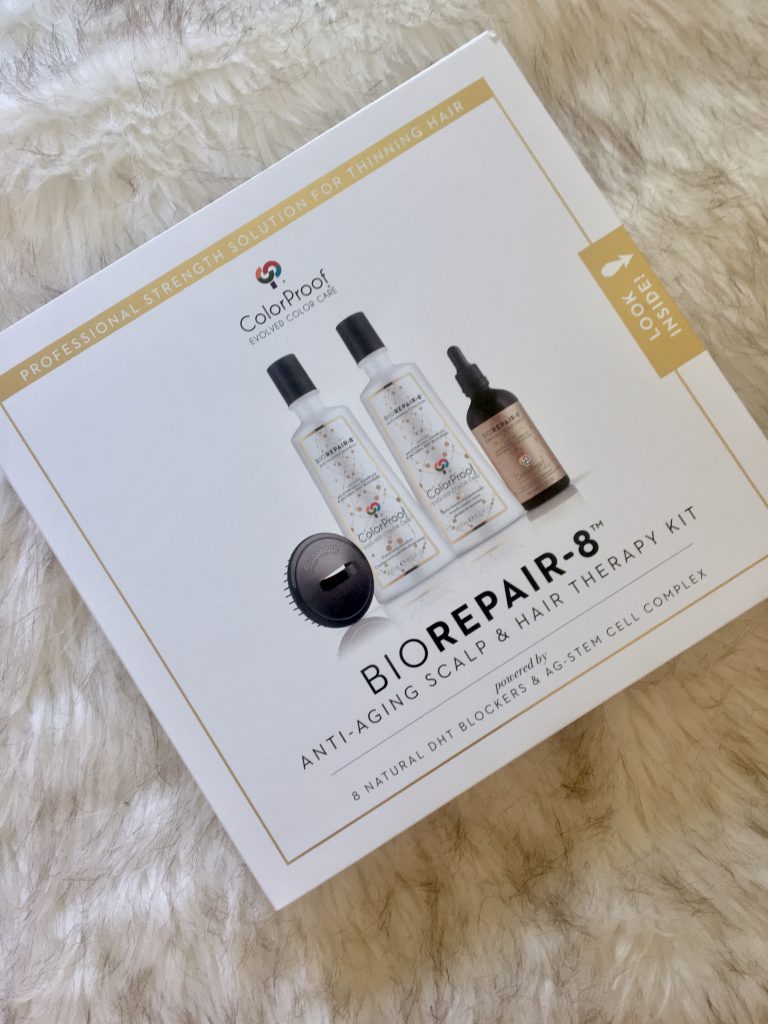 New to the ColorProof #squad this Summer 2017 is the 100% vegan iconic trio: BioRepair-8 Anti-Thinning Shampoo ($44), BioRepair-8 Anti-Thinning Conditioner ($44), and the BioRepair-8 Stem Cell Scalp Serum ($38) + Scalp Exfoliating Brush ($6). Working at the cellular level, the ingredients in the system hold the collective power to restore aging hair tissue, exfoliate and increase microcirculation, prevent follicle minimization, encourage new hair growth, and add volume, strength and health, all while delivering color protection.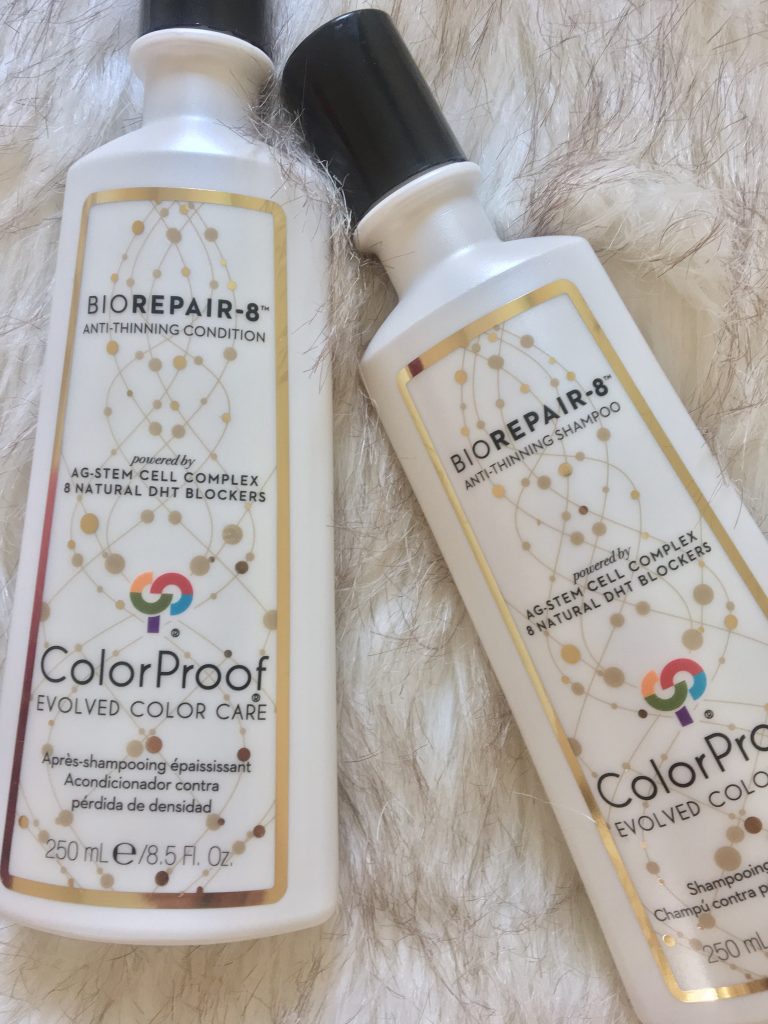 I highly recommend buying the whole BioRepair-8 system, as each the shampoo, conditioner, and serum play a prominent role in the 3-step solution. While the BioRepair-8 Anti-Thinning Shampoo deep cleans and exfoliates, its function as a cleanser prepares the scalp for the conditioner and serum. Together with an ingredient hair enthusiasts have come to know and love – biotin –, the AG-Stem Cell Complex, copper peptides and phytonutrients are on the grind to nourish and thicken your hair in step-2 of the system with the BioRepair-8 Anti-Thinning Conditioner. Step 3, involving the 24-hour treatment BioRepair-8 Stem Cell Scalp Serum, is what I consider to be the most important. As a treatment serum, your hair benefits from both the promise of repair (upon repeat usage) and a refreshing tea tree + berry scent that I find particularly enamoring.
 Though I am quite young and haven't experienced the full force of hair loss just yet, my continued commitment to blow drying, straightening, and coloring my hair has me reaching for this innovative hair thickening and strengthening system. If you care for your hair and seek to prevent any future thinning or loss, I recommend you invest a shiny buck into the BioRepair-8 system. If Rapunzel were around this Summer 2017, I guarantee she'd be all-in wanting to keep those precious locks of hers.
—Rachel Fulton
Follow Rachel on Instagram.