I know it might be hard to believe right now, but it actually *is* springtime and warm weather is not too far off in our future! The beginning of spring is always a good time to get your life organized and in order, so here is a little
Monday
inspiration for you all!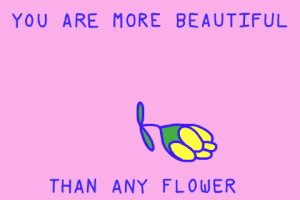 Getting yourself motivated to work out or go to the gym during the winter months can seem impossible. If the wind hurts my face when I walk outside, there's a 99.9% chance my butt is staying in bed. Buuut, the worst of winter weather is behind us now (hopefully, who really knows nowadays). So, if you've fallen off your workout schedule over the past few months, don't be discouraged! Here are
6 reasons
to motivate you to get back to a usual workout routine.
I'm as much a fan of a good juice or smoothie as the next person, but apparently this should not be the only way you consume your fruits and veggies.
Learn why
a "juice detox" should definitely not be on your spring to-do list and how to make sure you're getting the proper serving of fruits & veggies!
<3 Happy
Monday
, lovelies!
—Devon Kelliher