Herbal Essences recently announced their biggest launch in 45 years! The new Bio:Renew line includes nine scents of shampoo/conditioner (that I'll touch on more later), styling products, dry shampoo, and more. I've always loved Herbal for their affordable prices and AMAZING scents, and while those two things are definitely still present in this latest launch, the products also come packed with some impressive and effective science.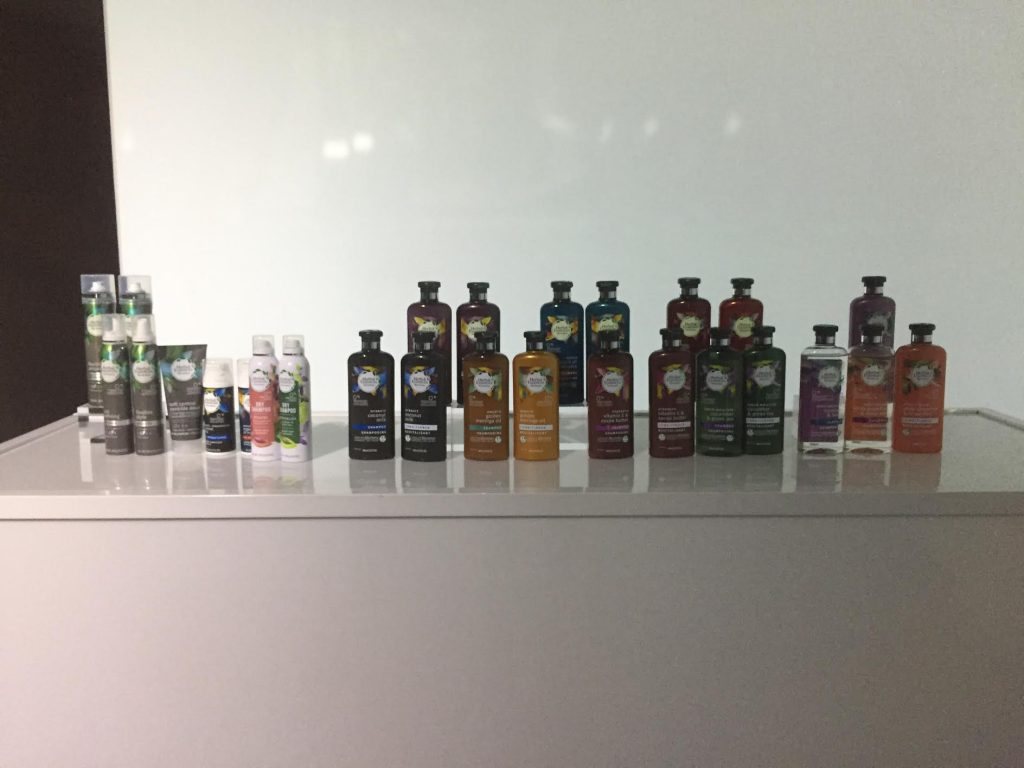 The Bio:Renew line was formulated to include an antioxidant and amino acid called histidine, which is able to identify sources that might be causing damage to our hair and trap them or make them inactive. When amino acids are added to a shampoo/conditioner's formula, it can help damaged hair regain its water-repellent qualities and fill in gaps in our cuticles. So, adding amino acids to hair products usually results in less buildup and more moisturized, healthy hair.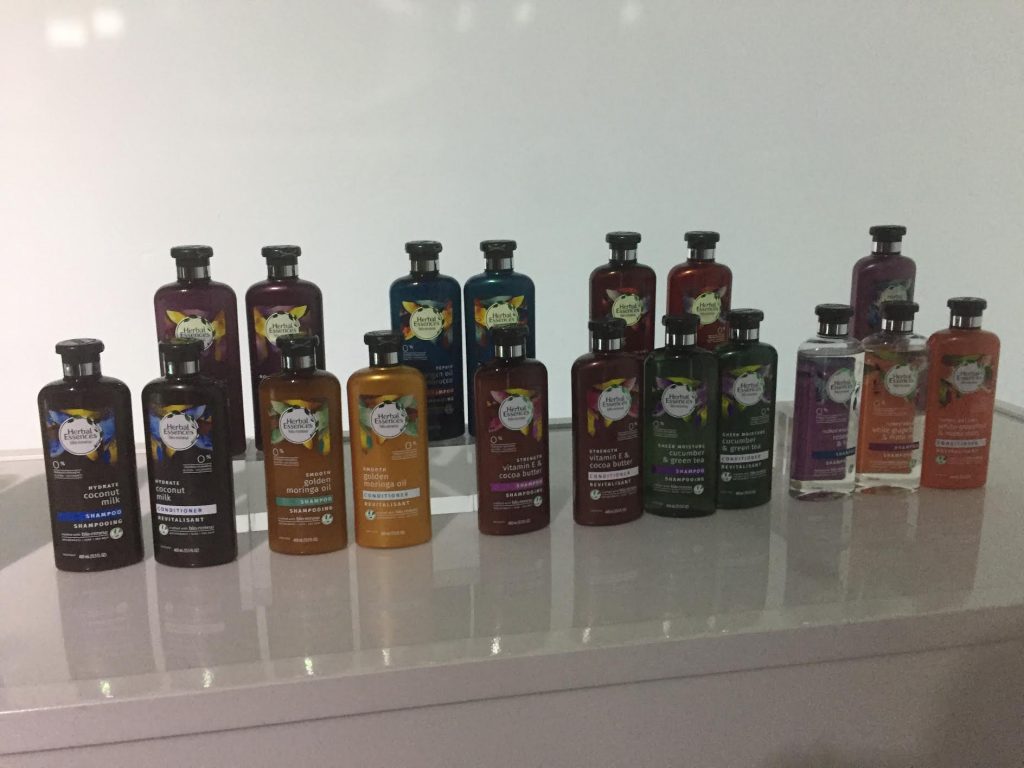 I've been washing my hair using Herbal's Bio:Renew Shampoo & Conditioner for almost two weeks now, and although it took a little while, I am starting to see changes in my hair. It definitely feels smoother, but the biggest change is how my hair looks after a day of not washing. I'm on a wash-my-hair-every-other-day kind of schedule, since I know that washing it every single day isn't good for my hair and also, ain't nobody got time fo that. But usually, by the time it starts to hit the 48 or even 36-hour mark, it starts to look and feel greasy. After I started regularly using Bio:Renew, it wasn't greasy after going a day without washing, and the amazing scent usually lasted in my hair for well over a day. I tried out the White Grapefruit & Mosa Mint collection (one of their less hydrating formulas) and TBH, plan on trying a bunch of the other ones once this runs out.
The 9 scents in this collection are: Coconut Milk, Argan Oil of Morocco, Arabica Coffee Fruit, White Grapefruit & Mosa Mint, Golden Moringa Oil, Cucumber & Green Tea, Passion Flower & Rice Milk, Vitamin E & Cocoa Butter, and Rosemary & Herbs.) In the photo above, the products on the left are the most moisturizing, and it decreases as you move to the right. These products are completely colorless, which goes along with the line's natural and chemical-free vibe! Each of these collections is designed to help different kinds/styles of hair, so read a little bit about each one before deciding which is best for you! (Or, you know, just choose your favorite scent.)
At $6 each, the range is available at
Target.com
and drugstores.
— Devon Kelliher