1. Happy Super Bowl Sunday, everybody! Whether or not you're excited about the whole #sport part today, I think we can all agree that we're excited for the food. Here are some creative, fun, and easy recipes to get you in the mood for tonight.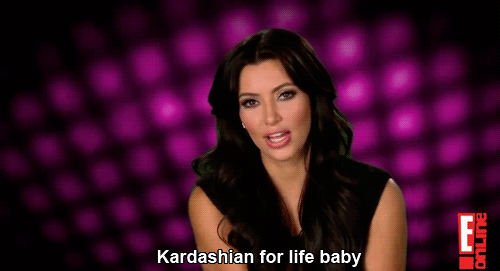 2. News headlines recently seem like they could be straight out of an SNL skit. And then you remember that this is not TV, this is real life, and you get scared and a little depressed. Buuut, check out the hilarity that ensues
in this video
when Jimmy Kimmel tells people that Rob Kardashian has been nominated for the Supreme Court.
3. Remember what I said about wacky ass news headlines? Well, the #SaltBae aka the first meme of 2017,
salted Leonardo DiCaprio's meat,
and here is some photographic evidence of it. Ahh, 2017.
4. The latest Korean beauty trend that the Internet can't get over: Jamsu, which involves sticking your face in cold water to properly set your makeup. Check out the madness in
this video.
Would you try it?!
5. Unlike most of the news we're hearing today, here's a story that DOESN'T completely suck and depress you.
This Boston Marathon Bombing victim
is marrying the firefighter who helped save her, and if this doesn't make your day then I don't know what will.
6. And I mean, how can I NOT bring up Bey's pregnancy? I really hope this is a divine sign that there are better things to come in 2017. I'm sure the entire Internet has seen it by this point, but just in case you live under a rock — here's her entire
pregnancy shoot
, in all its glory. #BeyTwins
—Devon Kelliher