Toby Fleischman for IT Cosmetics did the cosmetics honors for Evan Rachel Wood's SAGs appearance last night.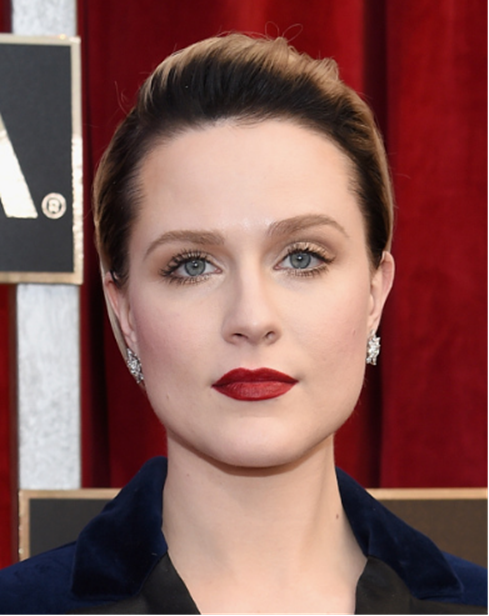 "One of the many things I love about Evan is she always likes to keep them guessing. So for our SAG awards look, she wanted to compliment the incredible blue velvet Altuzarra suit with a really feminine beauty look which is something we haven't done in a while. In fact, our reference point for the day was a "Snow White fairy tale." We kept the focus on her gorgeous porcelain complexion and created a soft, gold "doll eye." It was the perfect complement for a bold lip.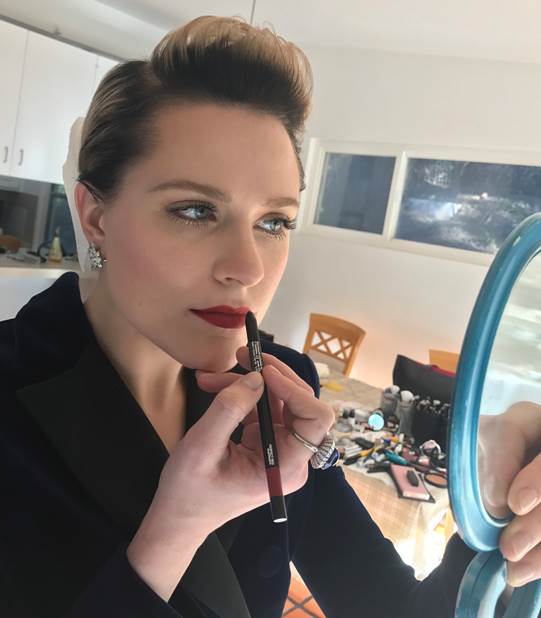 To get started, I used Confidence In A Cream to give her a great moisturized canvas and Bye Bye Under Eye Eye Cream to prep the eye area.
I have been using IT Cosmetics CC+ Cream on Evan religiously now for a while, but I'm really loving the newConfidence In A Compact Skin-Transforming Full Coverage. The Solid Super Serum in Light is amazing on her skin. The Brow Power Super Skinny Brow Pencil in Universal Gray has been a game changer for me, especially with Evan's cool hair color these days. It's the perfect ashy grey color that makes her brows look really natural.
For that doll-baby eye, I prepped the eyelid with Bye Bye Under Eye Illumination Concealer. I smudged Mocha & Warmth from the Naturally Pretty Palette into her crease and under the eye and then layered on top the gorgeous gold "Unstoppable" color from the Superhero Palette. I popped the Transforming Pearl shimmer color from the same palette in the corner of the eye and under the brow bone.
I always tend to mix a few blushes together for a custom shade and on Evan's cheeks today is Ombré Radiance Blush in Je Ne Sais Quoi and Vitality Cheek Flush in Magical in Mauve.
Those long lashes of hers got a coat of my favorite Superhero Mascara and then I used Tightline Waterproof on the bottom lashes to really give her that doll eye look.
To set everything and give her a flawless finish, I dusted Bye Bye Pores Airbrush Powder in her T-Zone and gave her a little extra glow with Hello Light Luminizer in Bella Brilliance.
Your Lips But Better Waterproof Lip Liner in Perfect Red was the fairytale shade to finish off our Snow White pout!"