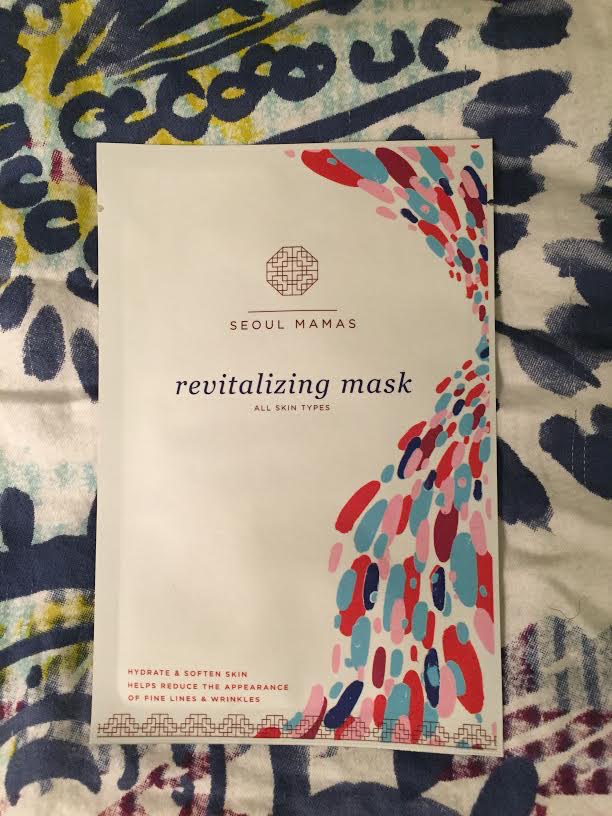 I love Korean beauty products as much as the next girl, which is why I'm so excited to tell you guys about a brand new company called Seoul Mamas. Their latest sheet mask allows us all to enjoy a little luxurious facial straight from Seoul without, you know, having to spend hundreds of dollars on spa treatments.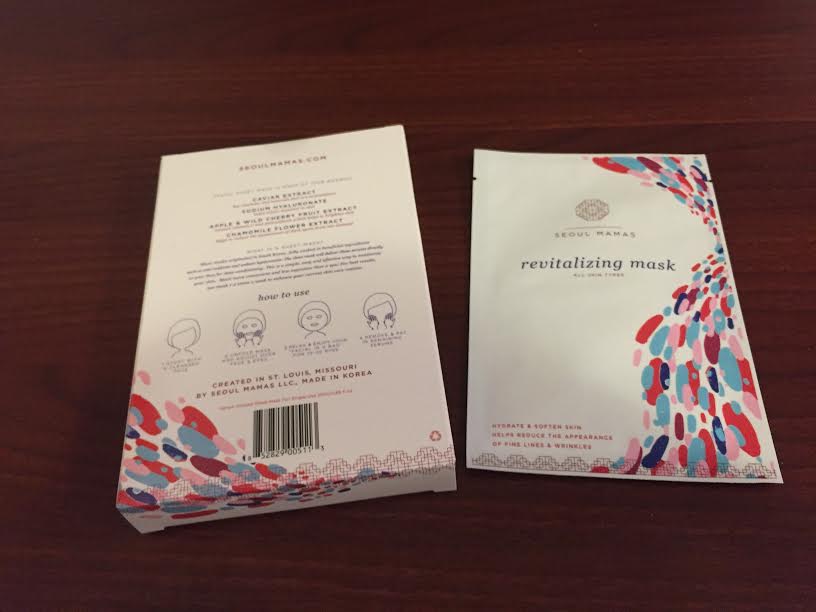 Seoul Mamas' Revitalizing Sheet Mask is made of bamboo, so you don't have to worry about it irritating your skin. This mask is soaked in all kind of amazing ingredients that will do wonders for your skin:
Caviar extract: The amino acids in caviar extract help repair damaged skin tissue and improves the overall texture and tone of our skin. (Also, how fancy will you feel being able to say you have caviar extract all over your skin?)
Hyaluronic acid: This is a common ingredient in beauty products and has some powerful hydrating and anti-aging properties. This prevented the mask from making my skin feel dry or flaky afterwards.
Apple and wild cherry extract: Not only do these ingredients make the mask smell amazing and fresh, but they also help clear up the appearance of acne and minimize the size of your pores.
Chamomile flower: Again, makes the mask smell amazing, and is also an anti-inflammatory ingredient, so it's great for sensitive skin.
Wash your face as you normally would before applying the mask. After you remove the mask from the packaging and press it on your face, stick your hand in the package and apply any leftover serum to your neck/chest! (Don't wanna let any of that caviar extract go to waste, after all.) Let the mask sit on your face for 10-20 minutes, remove, and rub the extra serum into your face, neck, and chest!
 Disclaimer: I tried really hard to get a cute picture with this sheet mask on, and it was not easy. This was the best I could do. How do people look cute in sheet masks?! I looked like the kid from that Goosebumps movie when he puts on the haunted old man mask and it gets stuck to his face.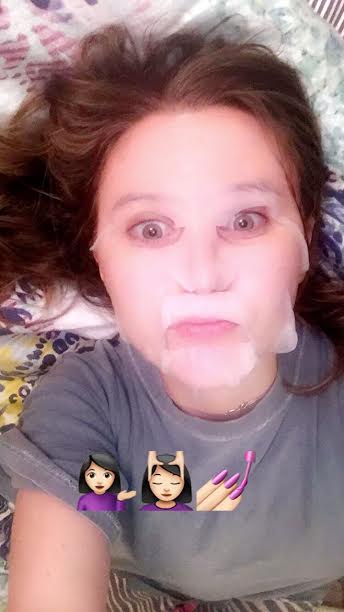 I have REALLY sensitive skin, so sheet masks don't always work in my favor. My skin can get really dry and red after applying, and it's not a pretty sight. But Seoul Mamas' sheet mask left my skin feeling 0% irritated (s/o chamomile flower), and it was completely smooth and glowing for the rest of the next and the following day.
So if you're a sheet mask/Kbeauty lover, I 100% recommend snagging yourself a few of these babies. You can order a single mask, set of 5, or get a monthly subscription on
Seoul Mama's website
.
—Devon Kelliher