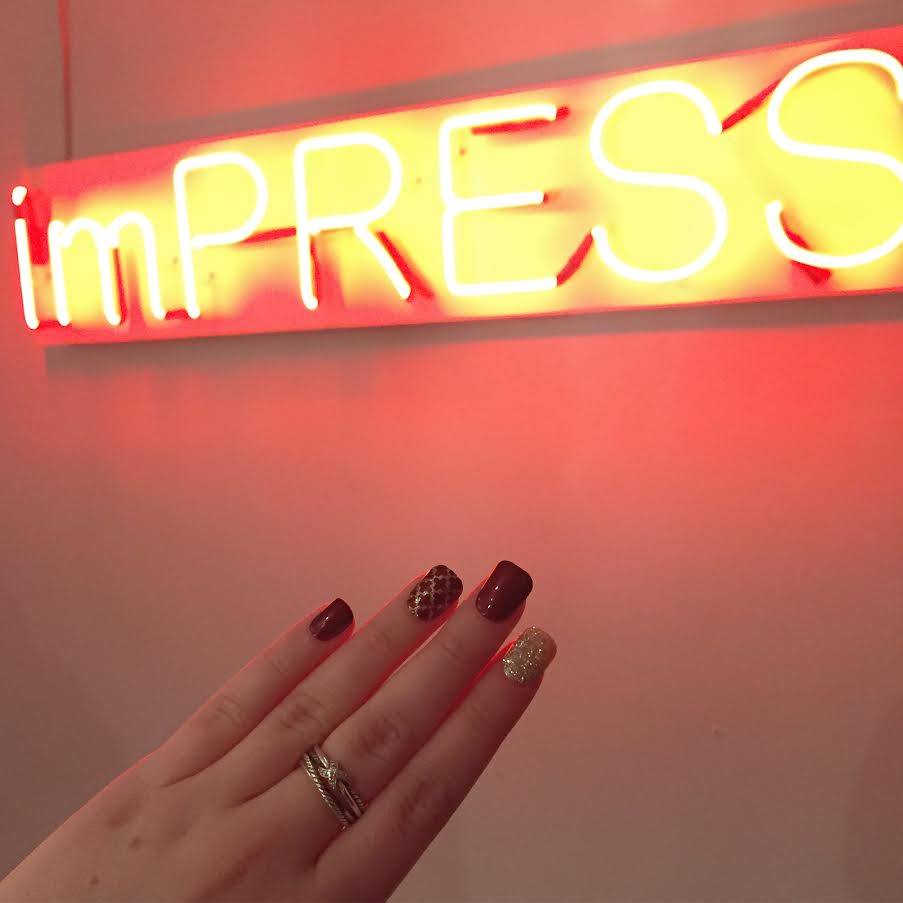 Kiss has a few different kinds of press on manicures already on the market, but the products launching this January have a new dual-layer technology that makes them stick to your nails better than ever before. I'm not a big wearer of press-on nails (I love painting my nails myself), but this latest product from Kiss is good when you want a fierce looking manicure but are feeling v. lazy. Each set comes with matching accent nails, so you can make the manicure your own! They have a bunch of new designs launching in January — including a bunch of really pretty matte nails. Matte nails will continue to be big in 2017.
The great thing about these press on nails is that there is NO glue required. Clean and prep your nails before applying (this is really important: even if you don't have any polish on, go over all of your nails with nail polish remover. This will help the press-on stick nicely to your natural nail.) Choose the best sizes for your nail shape, peel off the sticker on the inside of the nail (the back of the packaging has a useful infographic showing you the right way to apply it once you have peeled it off!) Once you've applied it firmly to your nails, you can trim and shape them until they're as close to your natural nail as possible.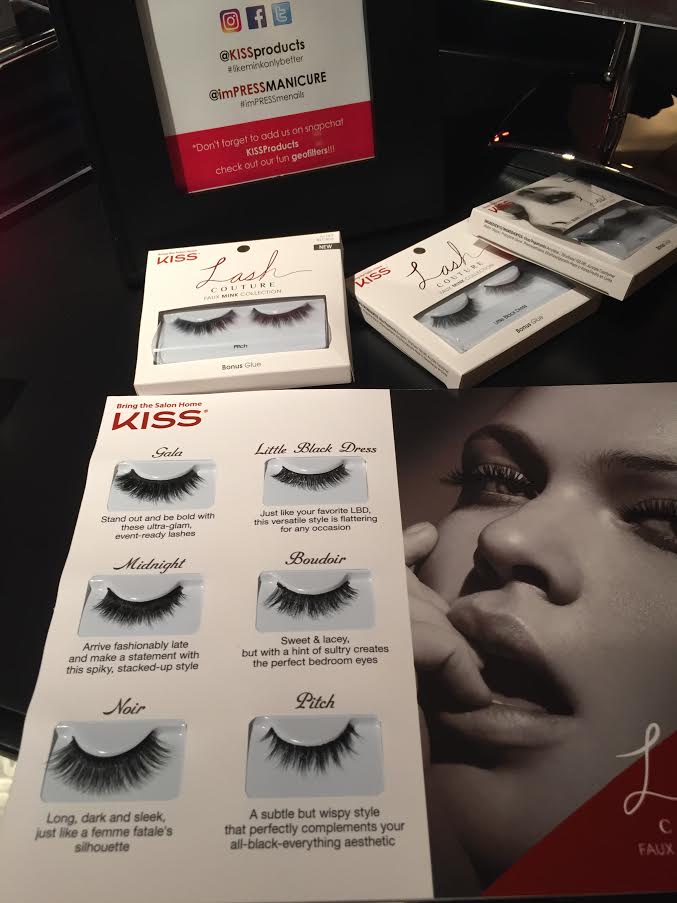 There are also 6 new styles of faux mink lashes that will be launching in January — and this was especially exciting for me because *gasp* I've never actually worn false eyelashes. It took some getting used to for me when I first tried them, but if you're used to the feeling of false lashes, then these will be a breeze. These lashes were designed with the help of celebrity makeup artist Patrick Ta.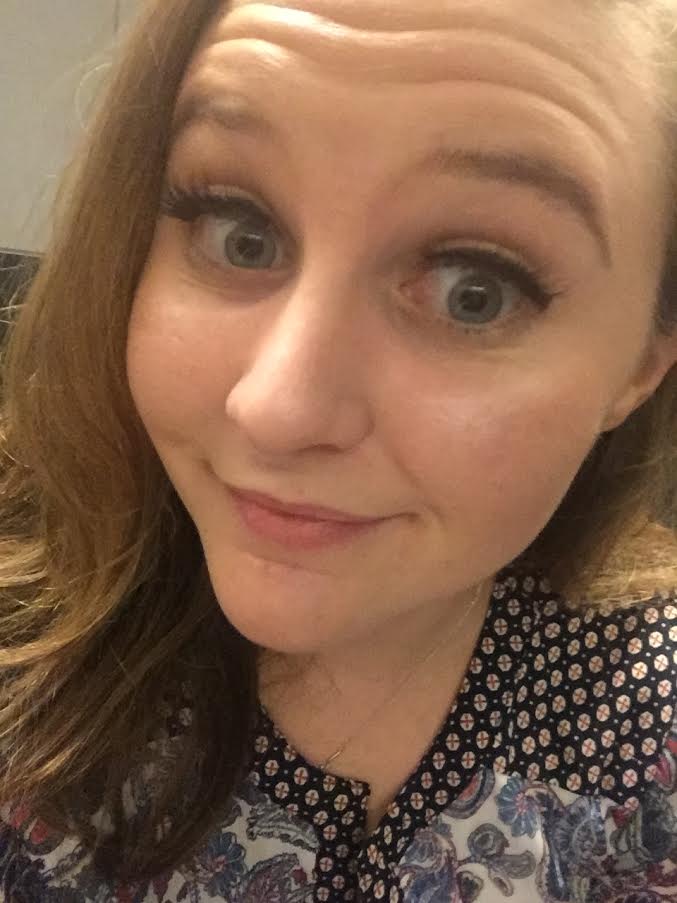 He told me that faux mink lashes are probably the best kind to wear as a ~false lash virgin~, and lashes made from this material can set you back a PRETTY penny if you wanna go high-end. But these babies are just $5.99, and you can get them at your local drug store or Wal Mart. Above are all the 6 styles that will be launching in January — they range from ultra glam (see Gala) to more neutral (see Little Black Dress.) I'm wearing Boudoir!
Some application tips for these lashes: (If you're a lash pro, this will bore you but false lash virgins like me need all the help we can get)
They come with a black glue and a white glue. The black glue is best to use if you're doing a smokey eye or if you're wearing any kind of eyeliner on top, (as I was), because then they will seamlessly blend in. Use white glue if you're doing a more natural/bronzey eye look.
Hold them up to your natural lashes before applying to see if you need to cut any excess lash off.
Once you apply glue to the false lashes, let it dry for a solid minute. Be patient: if it's too wet when you apply the lashes to your eye, it won't stick!
Once you've applied the lashes to your eye, you can go in with a little bit of mascara to blend your real lashes with the fake ones.
You can use one individual pair of lashes up to 10x! Just make sure you remove all the glue once you've removed them at night.
Kiss Impress nails are an added bonus if you suck at nail art, because this does all the work for you! Plus, the lashes are great for a special occasion or night out — and for $5.99, there's not much to lose.
—Devon Kelliher