Have you ever dreamt of having your own personal robot that dispenses your skincare products for you? Okay, I hadn't either, but let me tell you about Nu Skin's ageLOC Me Device.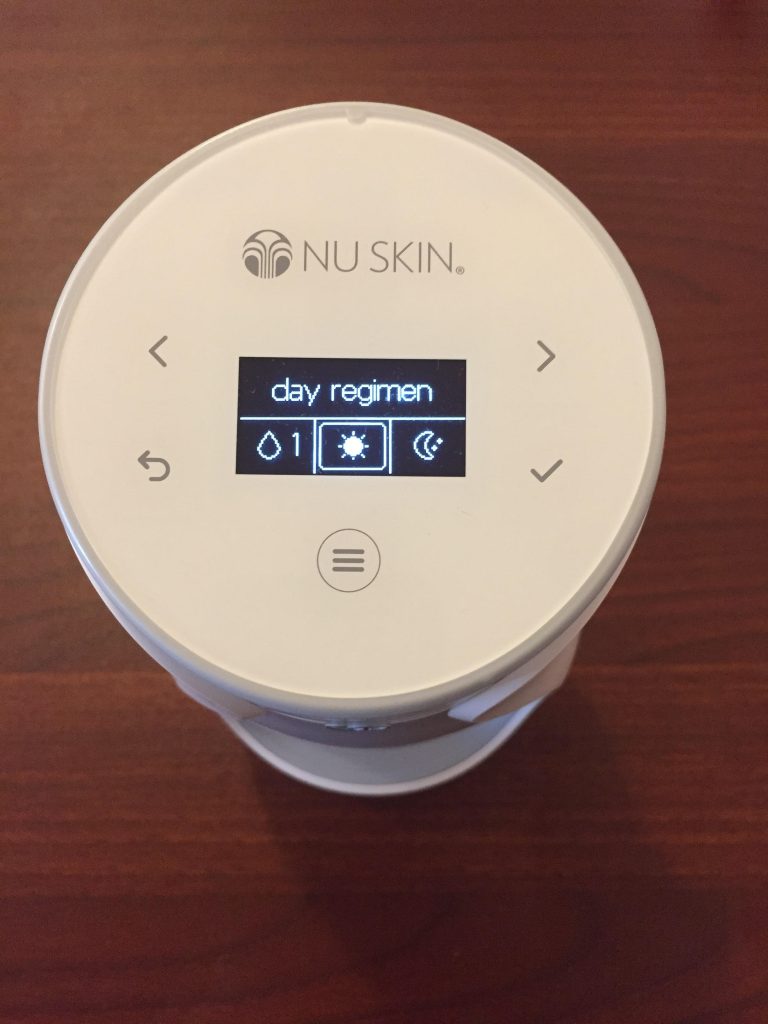 Nu Skin is all about customizing your skincare routine, since one product is not enough to represent the millions of differences in our skin. Inside each device are serums, a day moisturizer, and a night moisturizer that are all designed to suit YOUR skin. To get started, you can take the
skin assessment test
to figure out which products are the best for your skin.
The device lets you configure the time, so it will automatically know when you switch it on whether you need your daytime or your nighttime skincare routine. You click a button to let the device know you're ready, put your hand in the opening, and the device's motion sensors will know to dispense the perfect amount of serum and moisturizer straight into your hand!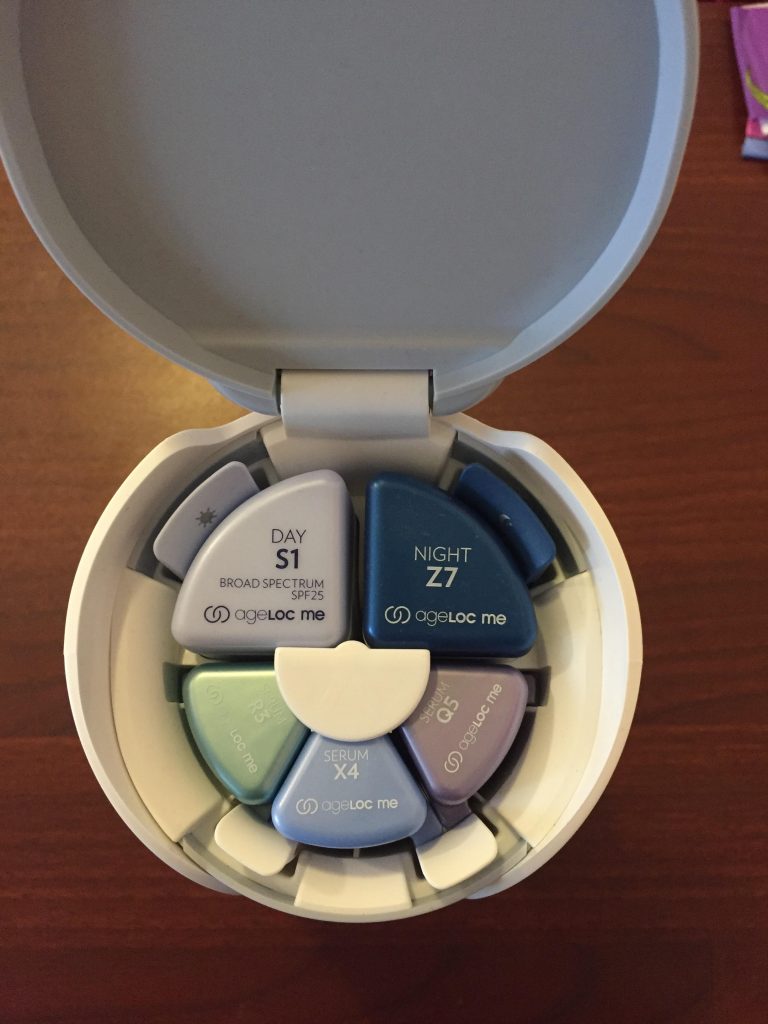 ageLOC Me uses three different serums, which are automatically combined together when they're dispensed by the machine, to give you your freshest and cleanest skin. Each of these serums are customized to your skin type when you take the skin assessment — they're designed to tackle wrinkles, fine lines, blemishes, age spots, and much more, it all depends on what your skin needs!
I love the customization behind this device but I also love that it makes my skincare routine SO much faster and easier. It gives you the exact right amount that you should be using (which is also helpful because sometimes I can't be sure if I'm using too much or too little product) and prevents you from having to fish around your makeup cabinet for the right products. Also, you'll feel cool and futuristic when you use it, so that's a plus.
—Devon Kelliher
Follow Devon on Instagram.