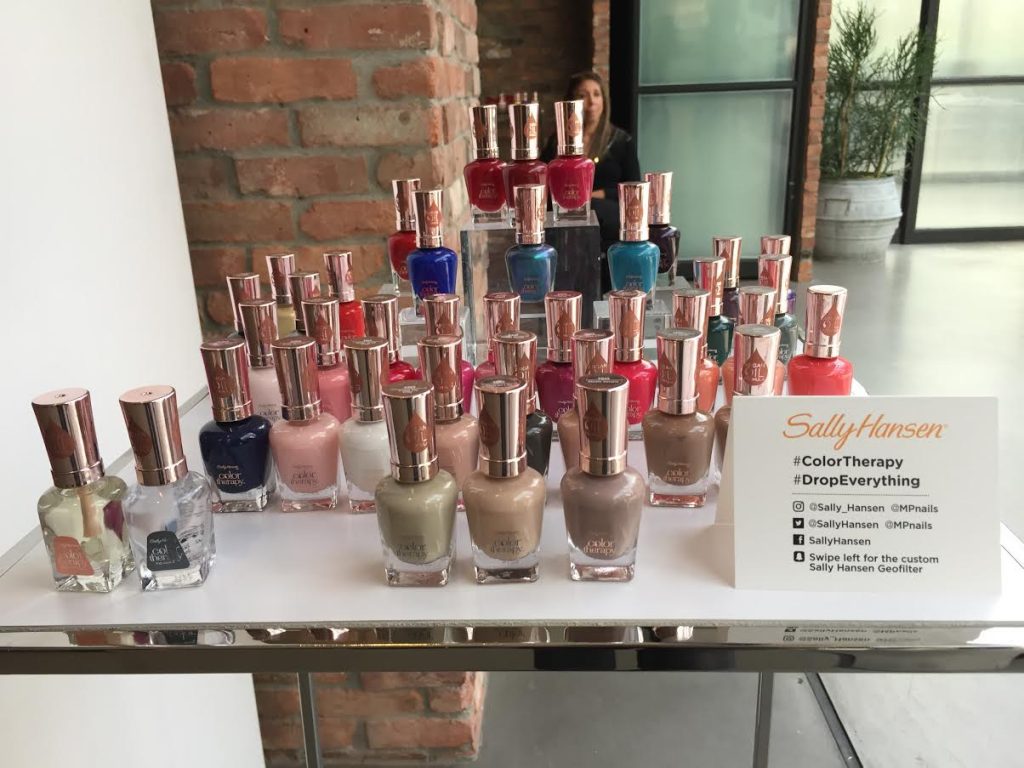 Sally Hansen launched 38 new shades as part of their Color Therapy collection, and—let me tell you—they are incredible. This nail polish nourishes and cares for your nail while you wear it: Each polish is infused with argan oil that provides some instant and much-needed moisture to your nails.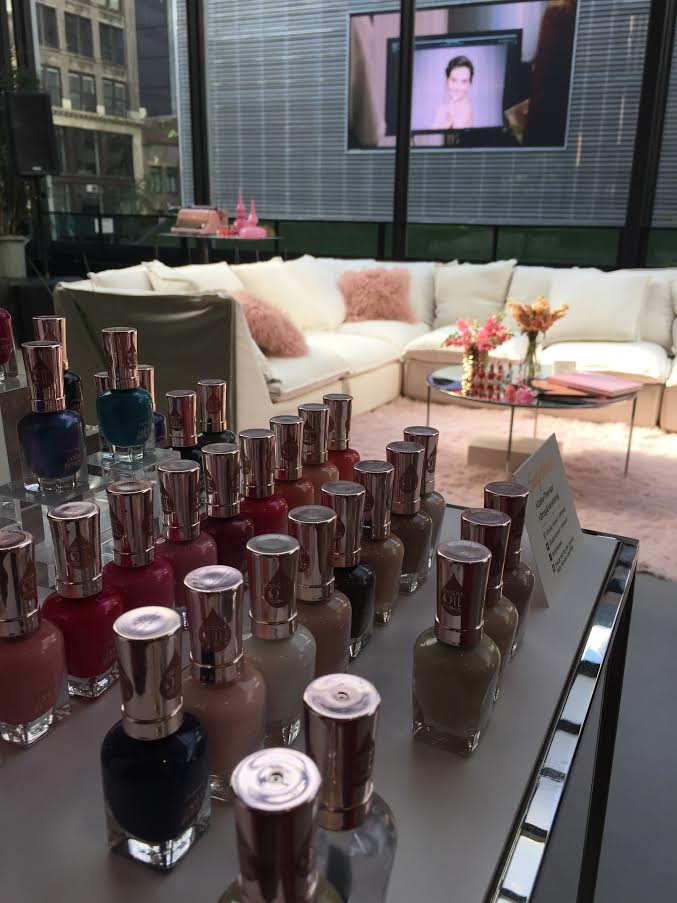 The collection has 38 shades that fall into three different color palettes: nudes/neutral colors, jewel tones (greens and blues), and a bunch of pretty pinks. Not only does the argan oil hydrate your nails, but it also helps these colors to pop and shine even more! I chose Good As Blue and used the new top coat for my manicure, and my nails lasted a solid 2 weeks before they started to chip. So there's really no need to dry your nails out by repeatedly getting gel manicures anymore!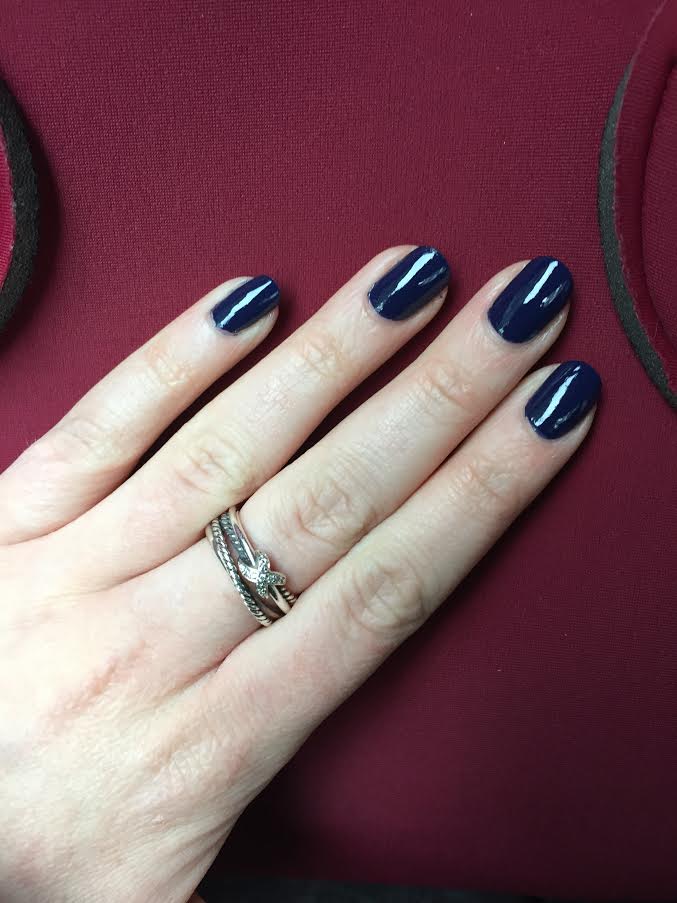 Sally Hansen also designed a Top Coat infused with argan oil for their Color Therapy line, and I definitely recommend grabbing one when you're shopping this collection. I know, top coats aren't as exciting as all the pretty pinks and bright blues, but it really is the best top coats you can get at a drug store price. It'll give your manicure that insta-Worthy shine and gleam and extend the life of your look.
The 38 new shades are available at your local Kmart, CVS, Duane Reade, Walgreens, Target, Ulta, or on the Sally Hansen online store. Oh, and that extra hydration is definitely going to be necessary come winter time when our hands are all dry AF.
—Devon Kelliher